The Quick Connect™ function is a great way to connect directly to devices when automatic device discovery might not be available. Quick Connect allows you to connect directly to a device on the local network using an IP address or a Quick Connect Code™.
Quick Connect to an Apple TV or Chromecast AirParrot
Find the Quick Connect box in the AirParrot menu.

You can enter a local IP address in this box for a connection. In other words, you can enter your Chromecast or Apple TV's IP address into the Quick Connect box in the AirParrot menu to establish a connection manually.
Note:
Your devices need to be on the same local network for Quick Connect to work.
Quick Connect Codes are currently only available when connecting to Reflector.
To find your Reflector Quick Connect Code please follow these easy steps:
To use Quick Connect, simply enter the Quick Connect Code into the Quick Connect connection box and press connect
Launch Reflector 4 and open the Reflector 4 menu
Locate your QuickConnect Code under the system name in the Reflector 4 menu
Enter this code into the QuickConnect box in the AirParrot 3 menu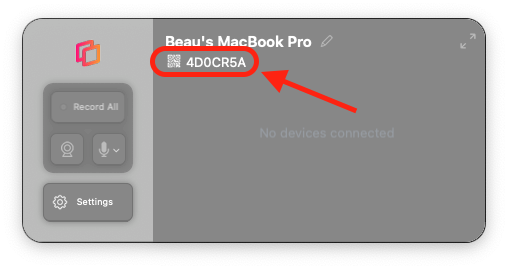 For more information on how Quick Connect works within your network, view this solution.