We offer a free 7-day trial of AirParrot 3. There are no limitations to the trial. It is the full, working version of AirParrot 3.
After 10 minutes of mirroring, a watermark will appear in the center of your screen. You may also hear audio reminding you that you are using a trial.
When sending audio-only, After 60 seconds of playback, an audio advertisement will be played.
When streaming media, a brief intermission will be displayed after the first minute and then again every 10 minutes.
Once AirParrot 3 is registered these trial reminders are removed.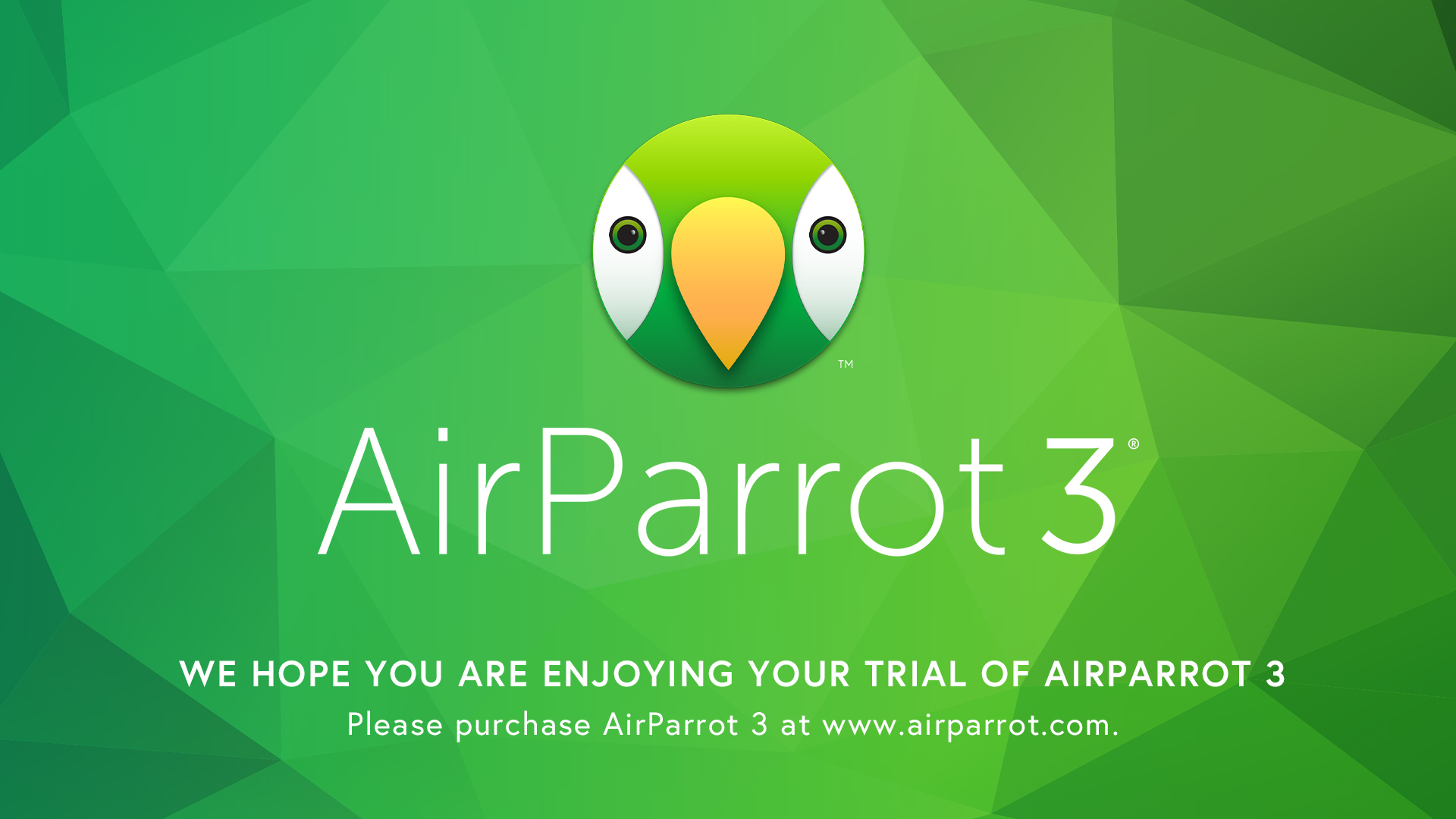 Note:
Once the key is entered and accepted, the computer will need to be rebooted to complete the registration process which will disable the watermark and voiceover.