If you are requested to send logs from our Support team or you are having an issue with AirParrot 3 that needs analyzed, please follow the instructions below:
Step 1
Click on the AirParrot 3 icon at the bottom right of your computer near your clock
Step 2
Click on the Settings gear at the bottom right of AirParrot 3's main menu.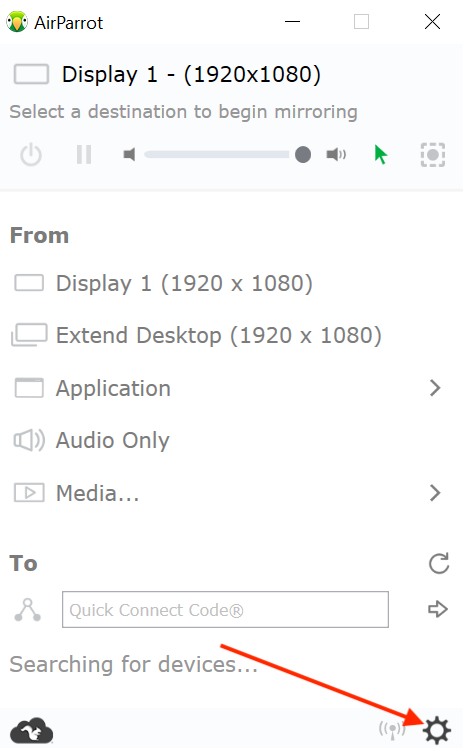 Step 3
Open the Preferences, then click on the General tab and set the Advanced Logging setting to Verbose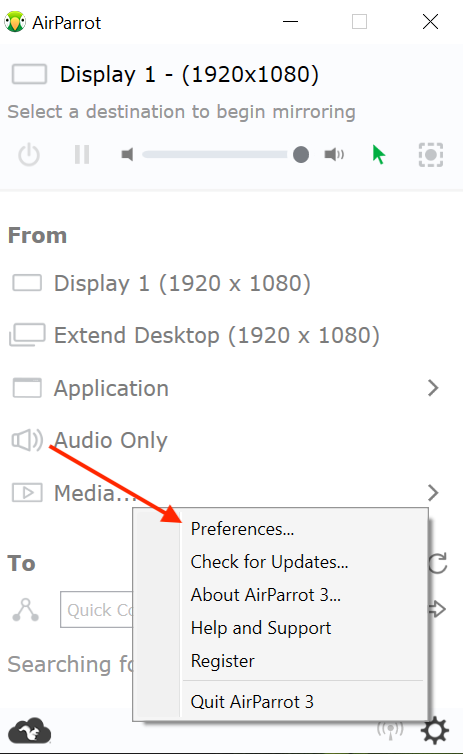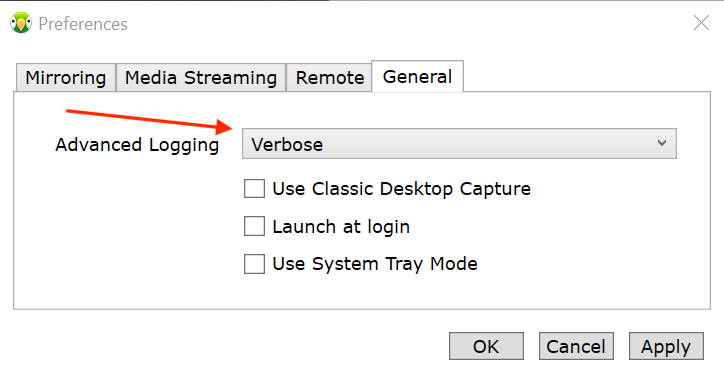 Close Preferences, then click on the gear icon one more time
Step 5
Click on "About".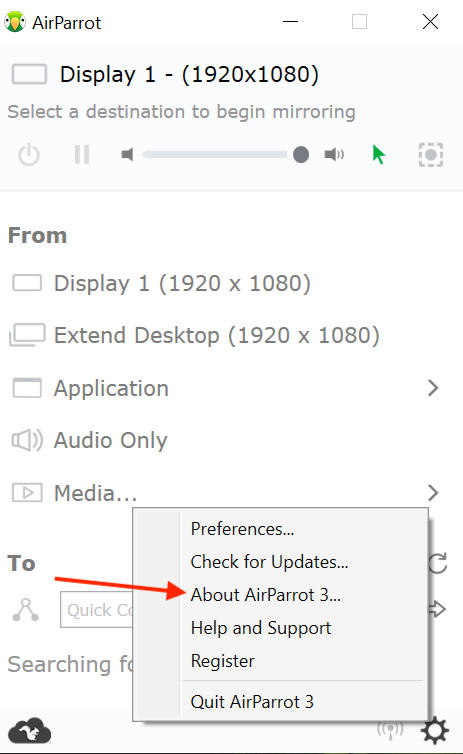 Step 6
Click on "Locate Logs", this will open the folder where your log files are stored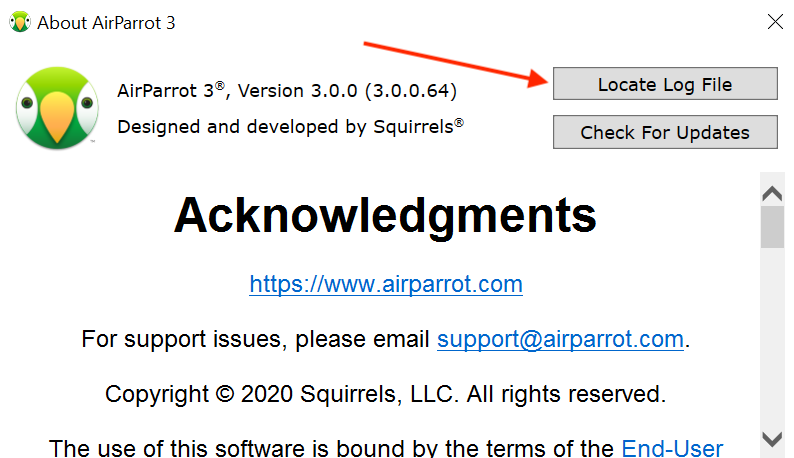 Step 7
Reproduce the issue
Step 8
Without restarting AirParrot 3, attach the log file to your support ticket to send us the information you find in this area so we can take a closer look at what is happening.