AirParrot remote will allow you to remotely control AirParrot 3. The main interface of the app looks like your AirParrot menu on the computer, and many of the functions work the same as clicking those options in the AirParrot menu on your computer screen. However, there are some new features that are specific to the AirParrot remote app. One of the most prominent features is the ability to remotely control your whole computer from the AirParrot remote app.
Before getting started, you may want to ensure that you have the Show/Hide Mouse toggle set to show the mouse cursor. The arrow icon in the AirParrot menu controls this and you will want this to be green if you need to see the mouse cursor on the mirrored screen.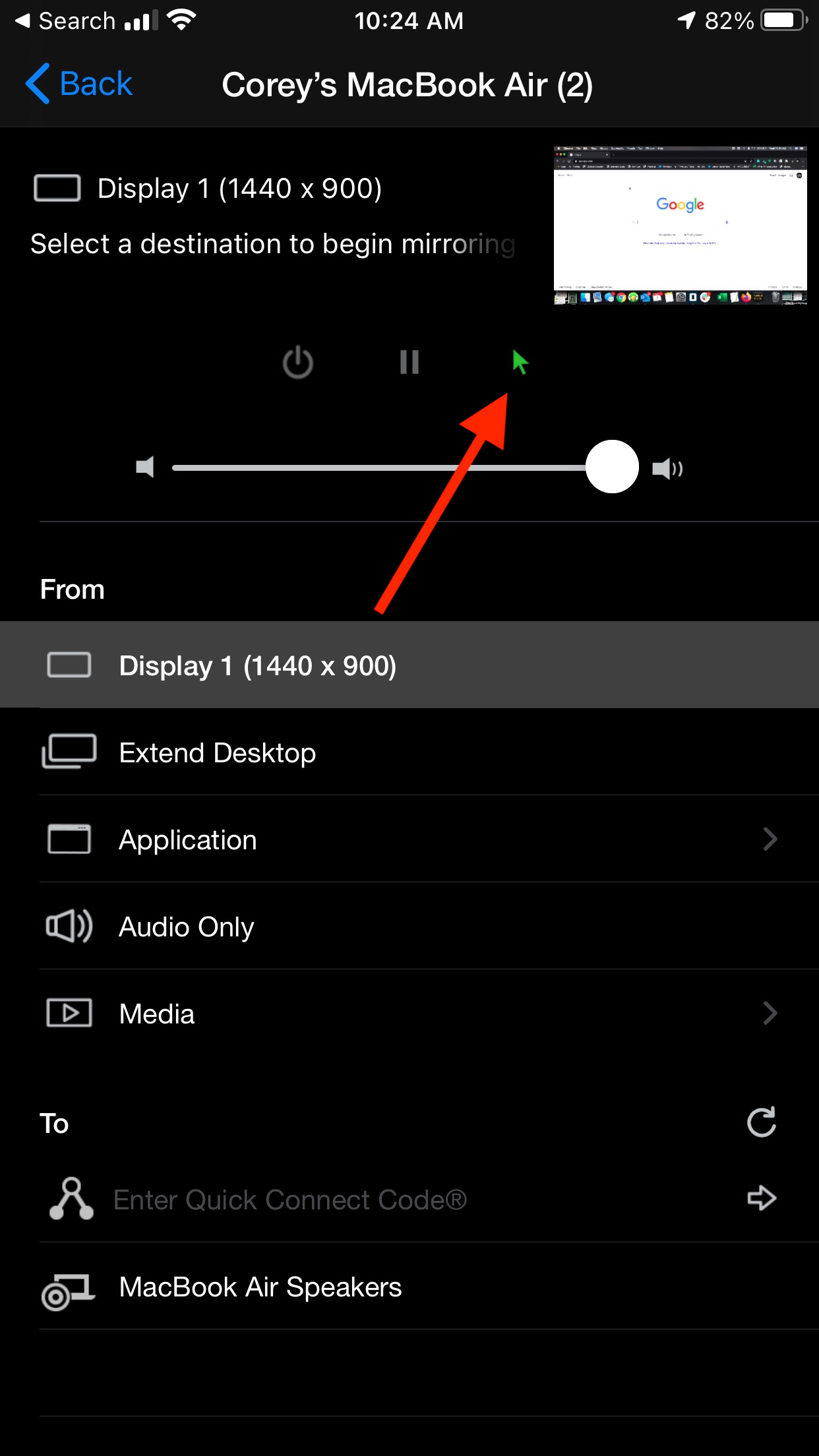 Once you have paired the app with your computer running AirParrot 3, you will see the AirParrot menu on your mobile device. In the upper right corner of this menu you will also see a preview of what is on your computer screen. Tapping here will allow you to enter a remote control mode. By doing this you can control the keyboard and mouse on the computer from your mobile device.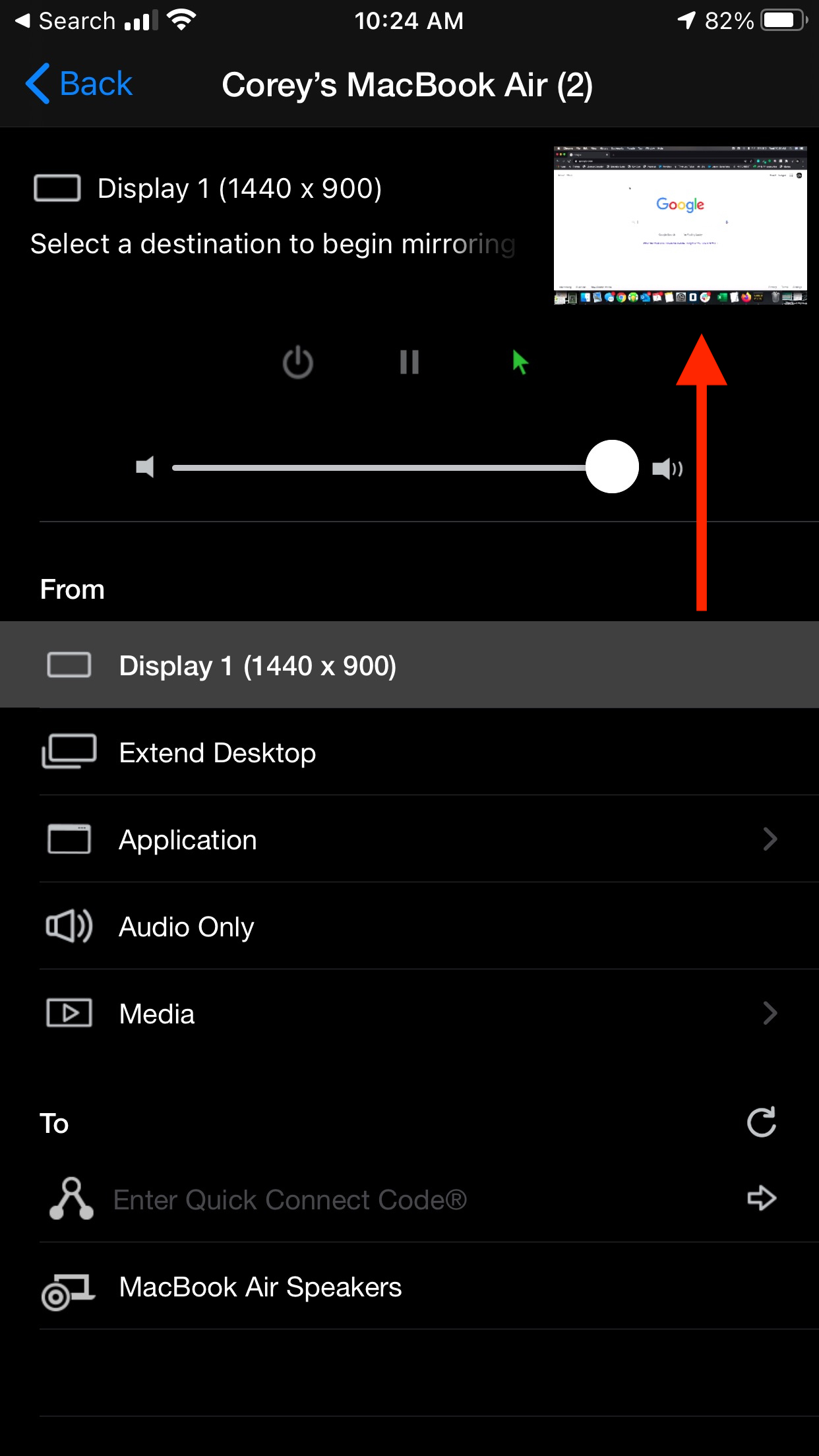 Once you have tapped the preview, you will be shown a larger version of the preview. Along the bottom of the device screen you will see icons that correspond to a keyboard and mouse. Tap on the mouse icon and it will change color to green. When the mouse icon in green, swiping anywhere on the device screen will control the mouse cursor on your computer. The touch screen on your device will function like a trackpad mouse, and you will not need to tap the mouse cursor on the preview. You can move your finger anywhere on the screen to control the mouse.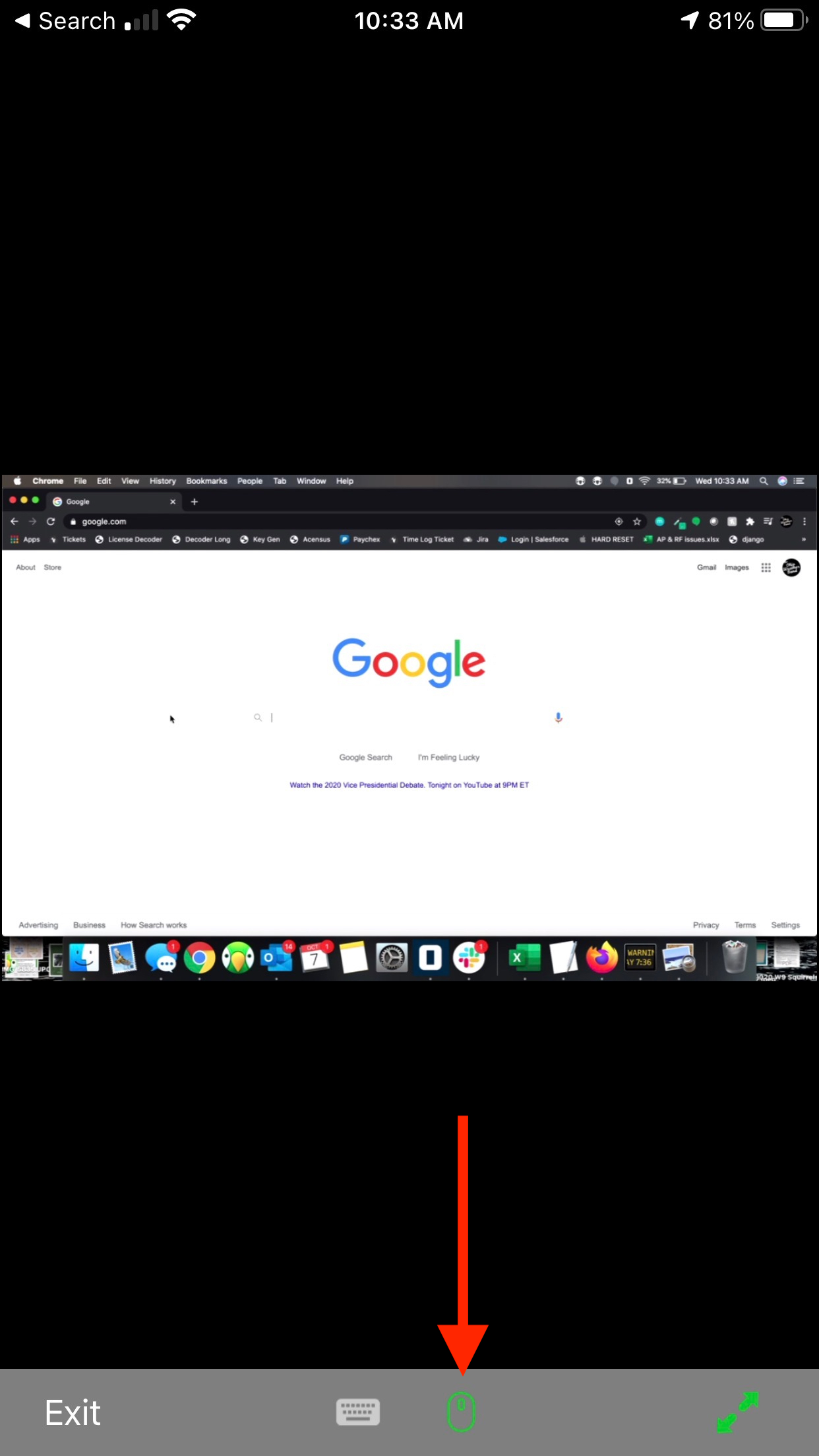 Tap on the device screen to simulate a mouse click. Click on a field where text can be entered, then tap on the keyboard icon. When the keyboard icon is green, you will be presented with a keyboard on your device screen and you may use this to enter text into the corresponding field on your computer.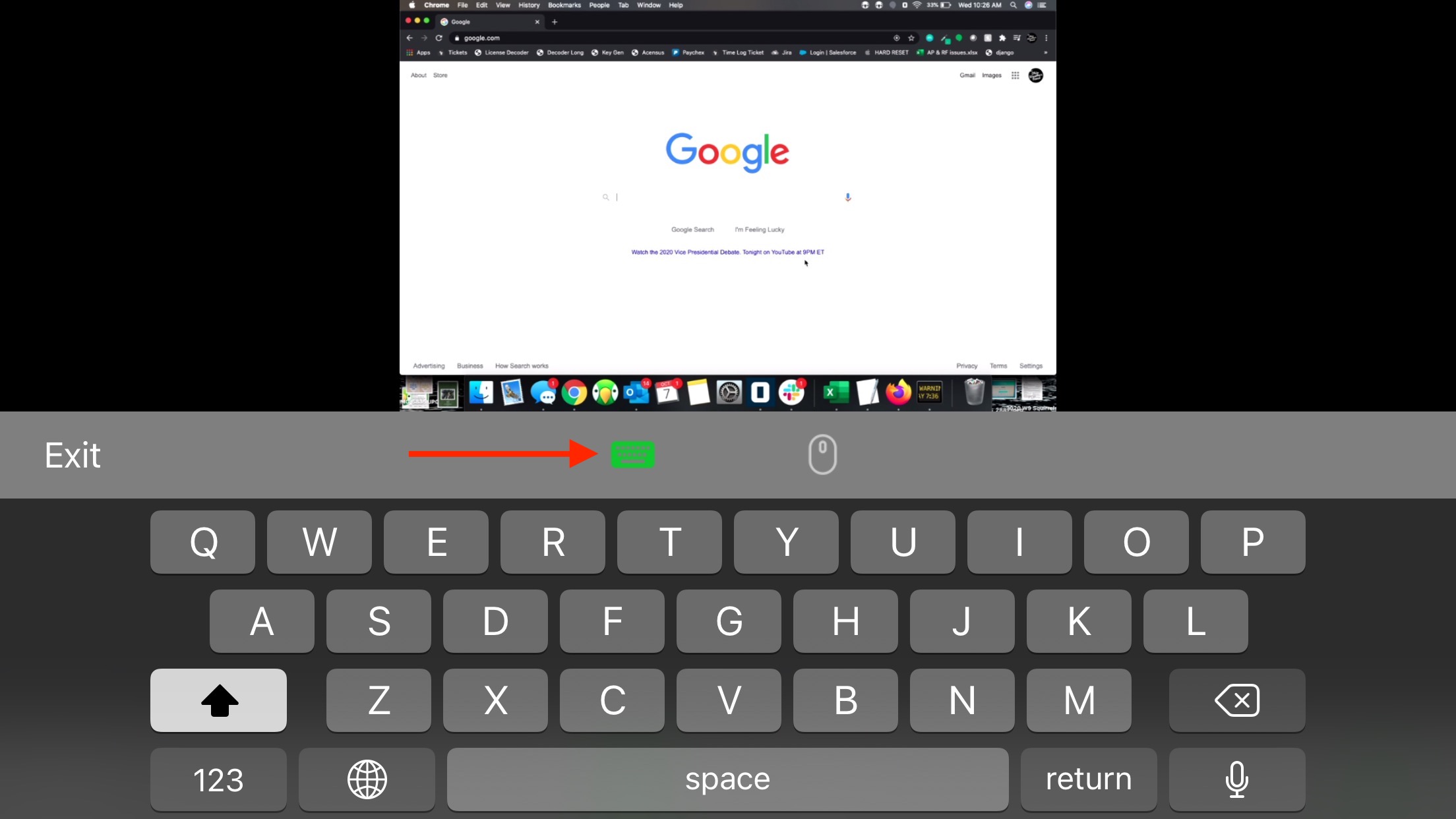 When you are finished, tap the Exit button to return to the AirParrot menu on your device. You may remotely control your computer this way without mirroring your screen, or you can do this while mirroring your screen with AirParrot 3 as well.