Creating a media playlist is simple with AirParrot Remote. Tap on the Media option, then tap on Browse for Media to select a media file. While browsing for media files, you can select a single file, or simply tap the playlist icon next to the file name to add this file to the current playlist. The playlist icon will turn green, indicating that the file was added to your playlist. Once you have added all of the files you want to your playlist, you can simply tap on the Back button to return to the Media menu.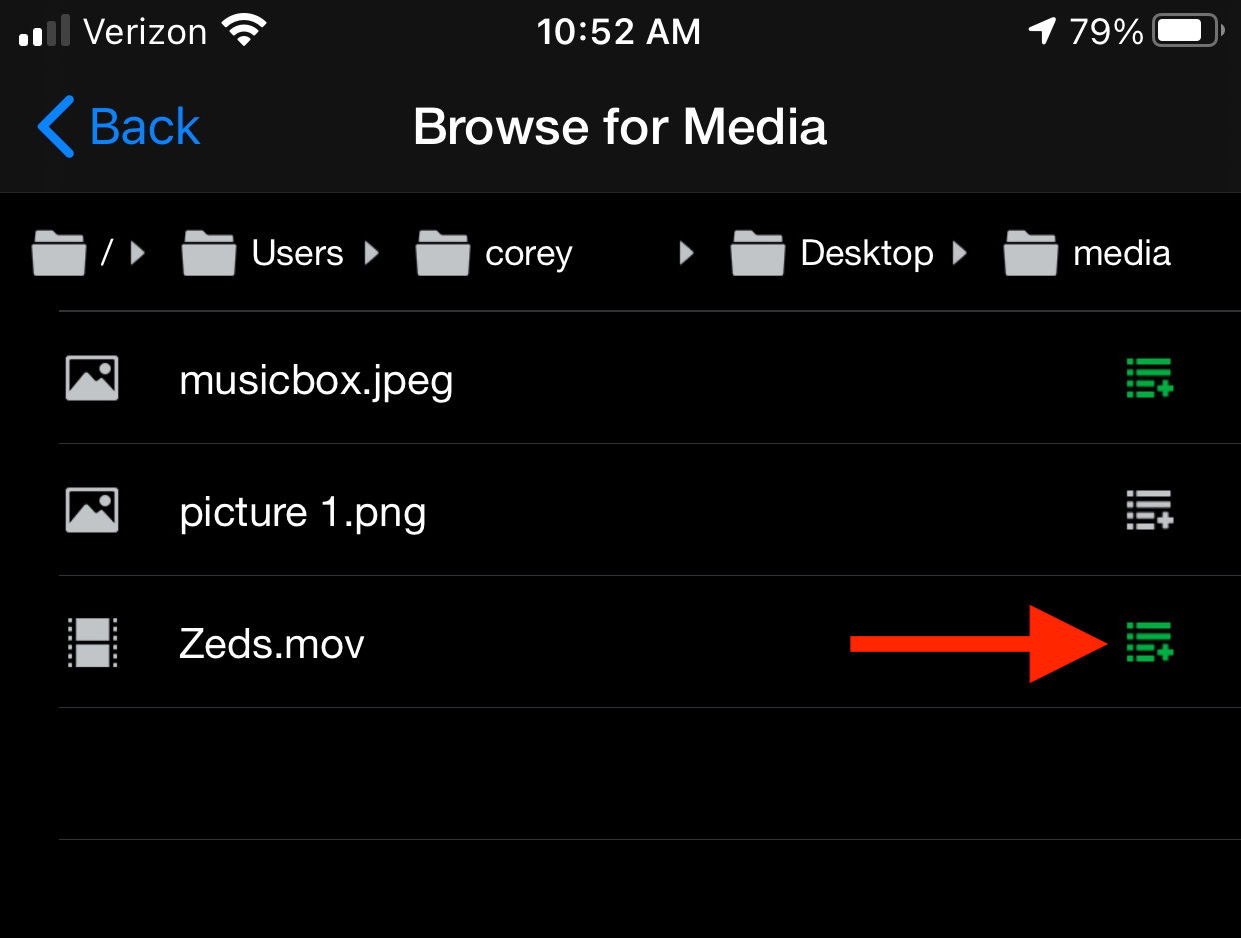 Back in the Media menu, you will see the files that were added to your playlist at the top of the screen.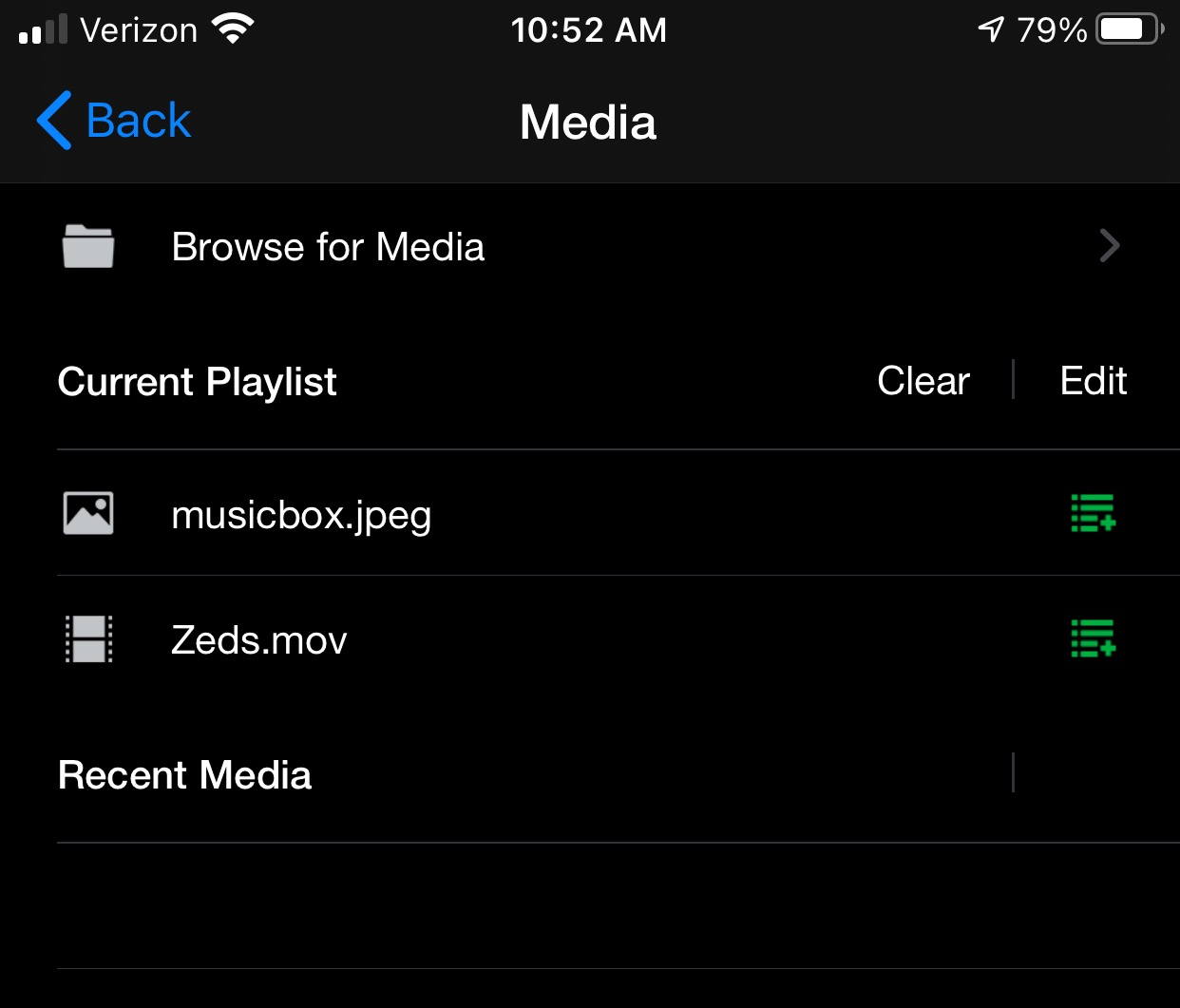 Tap the Back button again to return to the AirParrot menu. Connect to your streaming device and the playlist will begin to stream to your selected device!