Ditto is compatible with Windows 10 and 11. Follow the steps below to add a Ditto Windows receiver to your Ditto Account Portal.
Step 1
Download and install the Ditto Windows Receiver on your Windows device via the Ditto download page.
Step 2
Launch the Ditto Windows Receiver application on the PC. A pairing code will appear.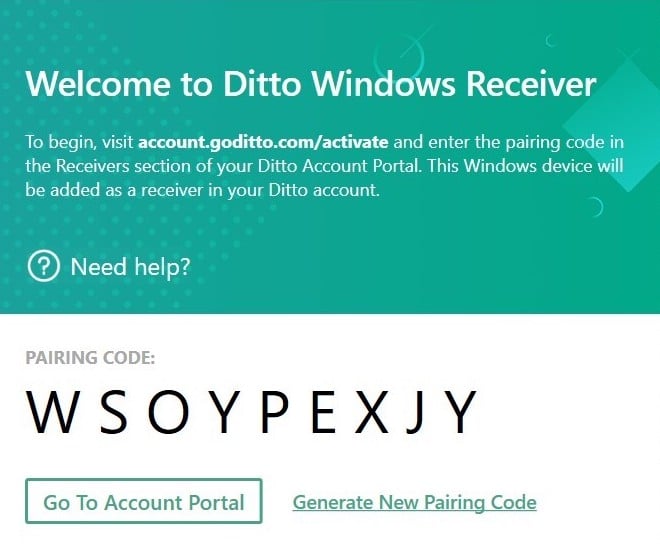 Step 3
Log in to your Ditto Account Portal, click on the "Receivers" tab, and click "New Receiver" (or "Add Your First Receiver" if you haven't added a receiver yet).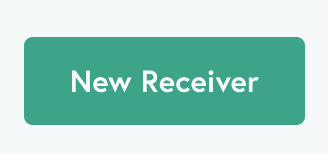 Step 4
Enter the pairing code and click "Pair Receiver."


Note:
If you have not previously added a receiver to your Ditto account, you will have to first select "Windows" before entering the pairing code.
Step 5
That's it! Your Windows device will be paired to your Ditto account as a receiver. Next, add the receiver to a room. Learn how to set up rooms.
Note:
You may create as many receivers as you want. You are not billed until you pair a room to a receiver to create an active room.
Once you pair a receiver to a room, you're ready to connect to the room or create connection instructions for your users.