Ditto Apple TV compatibility includes Apple TV 4K, Apple TV HD, Apple TV 3, and Apple TV 2. However, the Apple TV 4K and Apple TV HD are the only Apple TVs that support the robust Ditto Receiver application. Switching or upgrading your Apple TV 2/3 to an Apple TV 4/HD in the Ditto settings portal is simple.
Step 1
Log in to the Ditto settings portal.
Step 2
Navigate to the Receivers menu by clicking the "Receivers" tab in the Account Portal.
Step 3
Select your old Apple TV receiver from the "Receiver Inventory" menu by checking the box next to the receiver's name.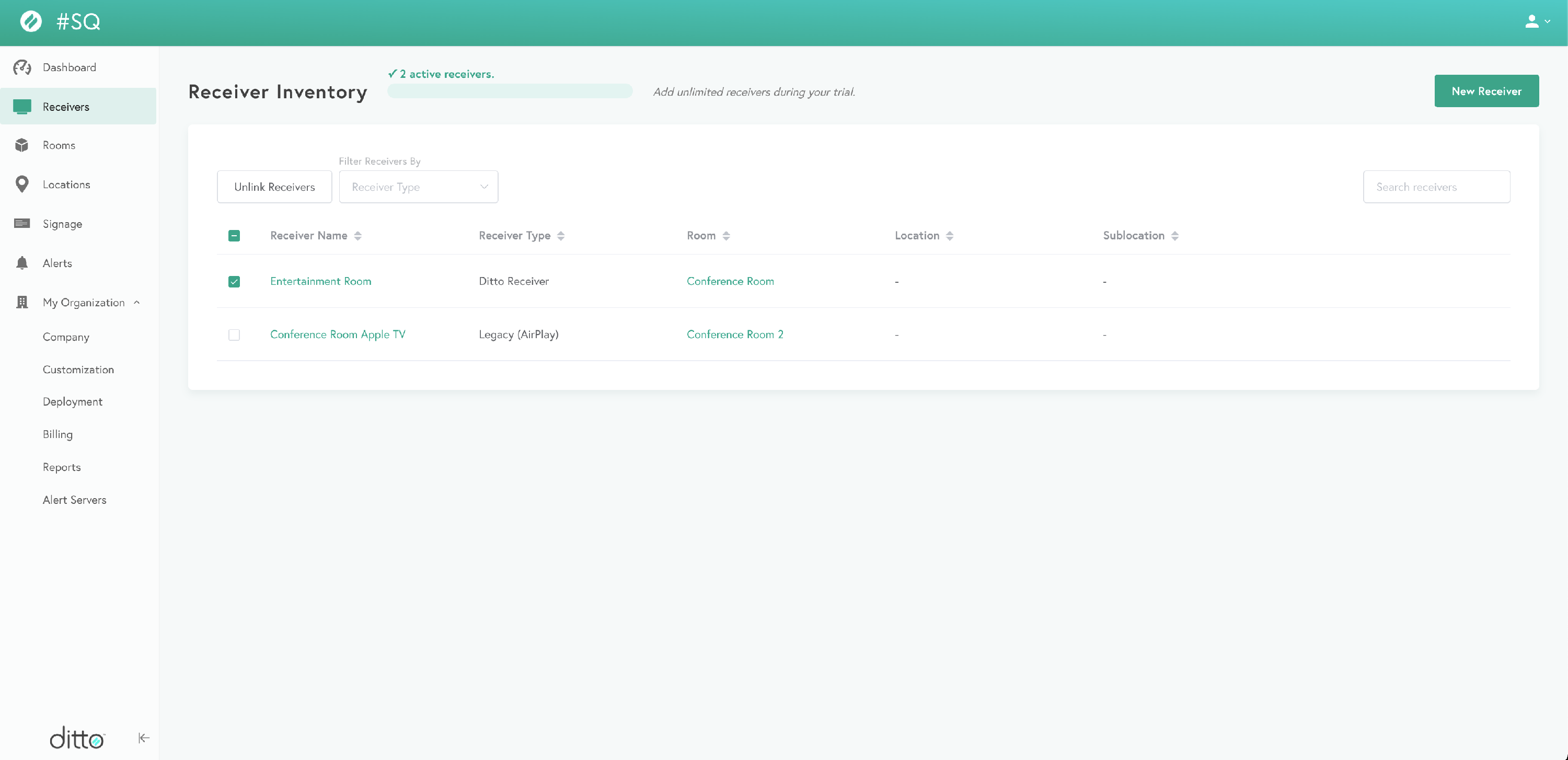 Step 4
Once you've checked the box, click the "Unlink Receivers" button at the top of the menu. You'll receive a prompt asking if you're sure you want to unlink this device. Select "Unlink Devices" to complete the step.
Step 5
Set up your new Apple TV by following the steps on the "How to add a new Apple TV as a Ditto Receiver" page. During the setup process, you will have the option to add the new Apple TV to a room. Add it to the existing room that you removed the old Apple TV from.