If you are signing up for a Ditto account for the first time or you are invited to join a Ditto Organization by an Owner or Admin of a created Ditto account you will need to verify your account. You can follow the steps below to verify the account.
Step 1:
Signing up for a new Ditto account can be done by selecting TRY and filling in your account information on our Ditto webpage.
Note:
Invited users will receive a "You've Been Invited To Join A Ditto Organization" email and select "Create Password" which will bypass Step 1.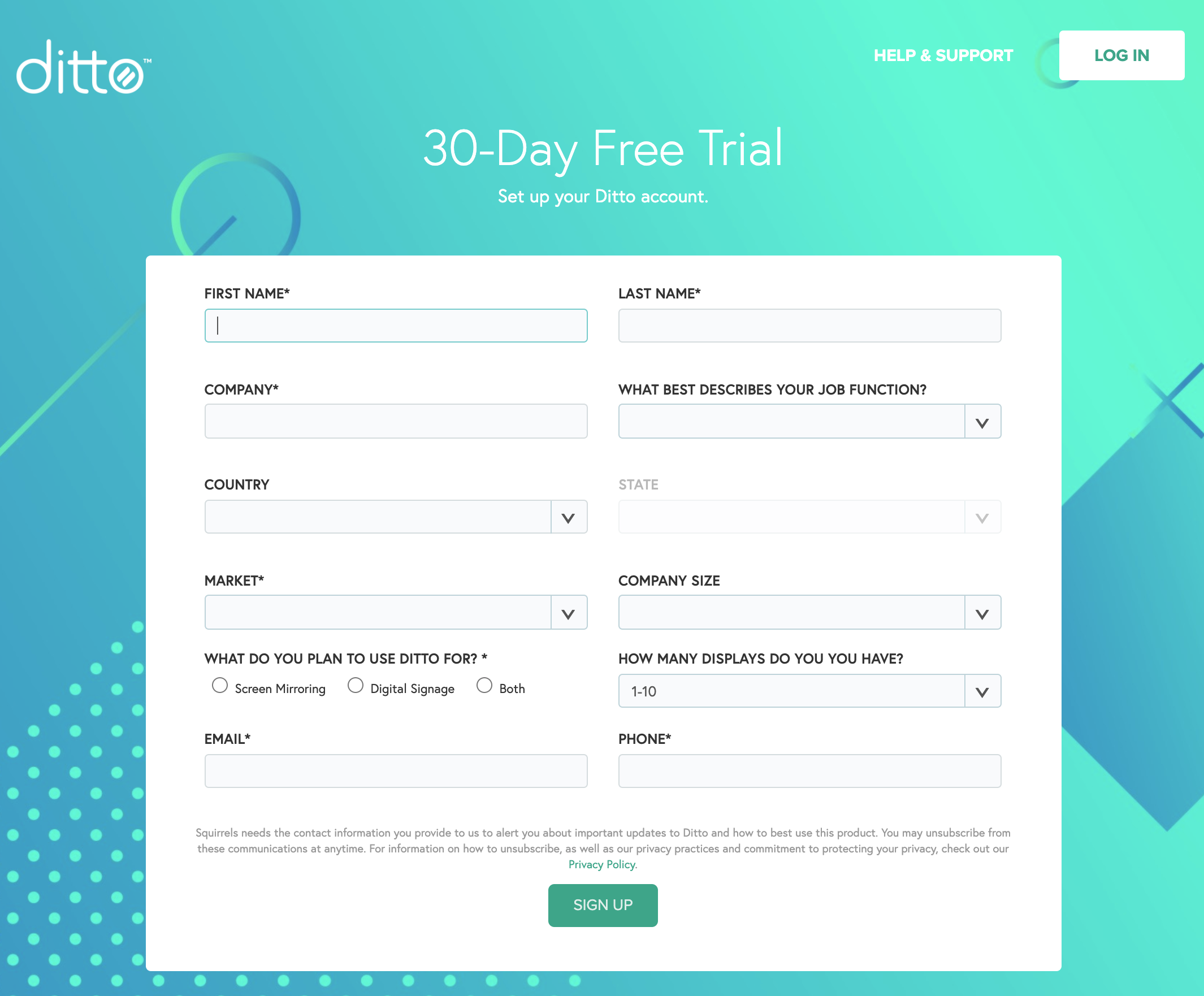 Step 2:
Users will need to create a password for their Ditto account and select Create.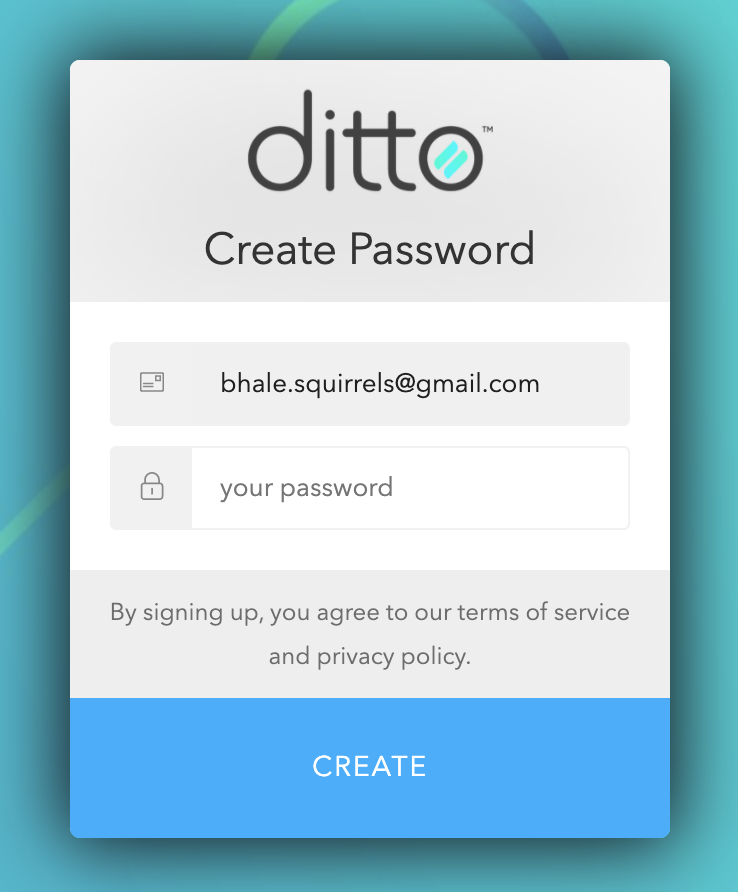 Step 3:
Users will need to verify the account through a verification email sent to their Ditto account email.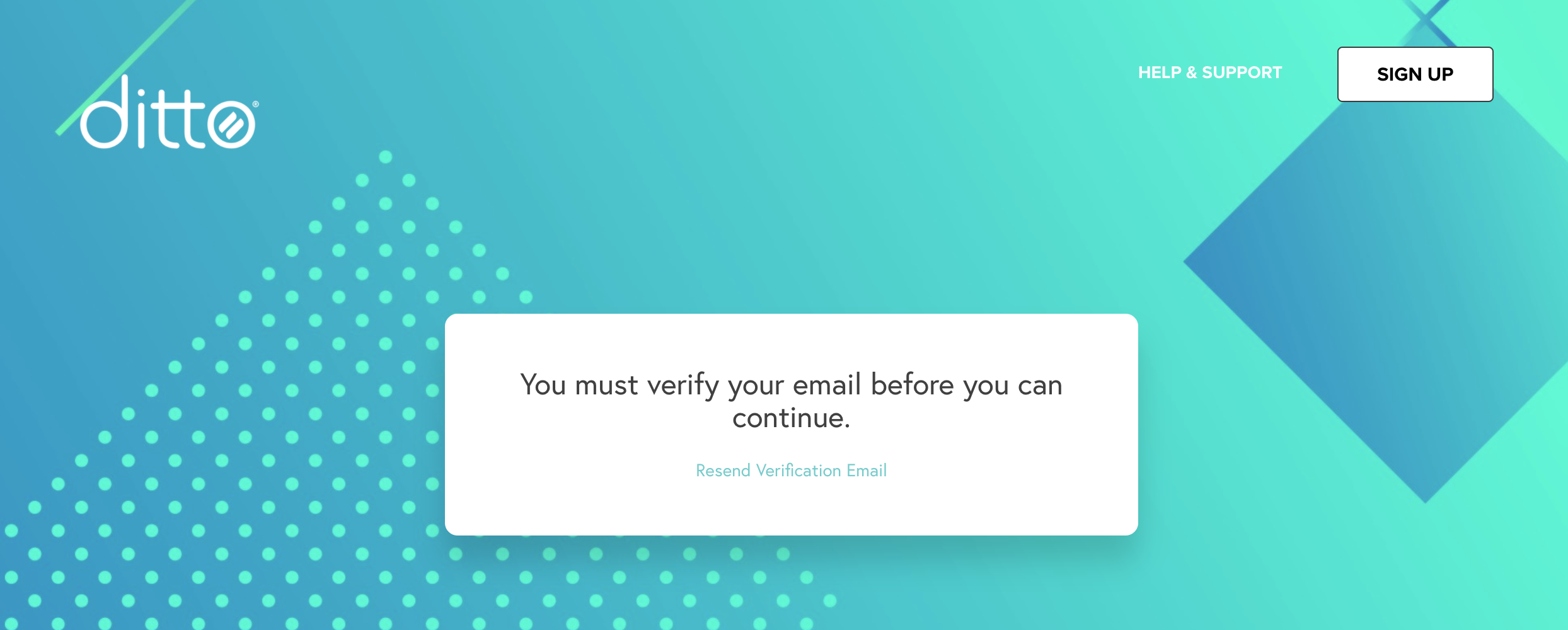 Note:
If you do not receive your verification email, you can select Resend Verification Email to have the verification email resent to your email address. You will receive a confirmation message after selecting Resend Verification Email.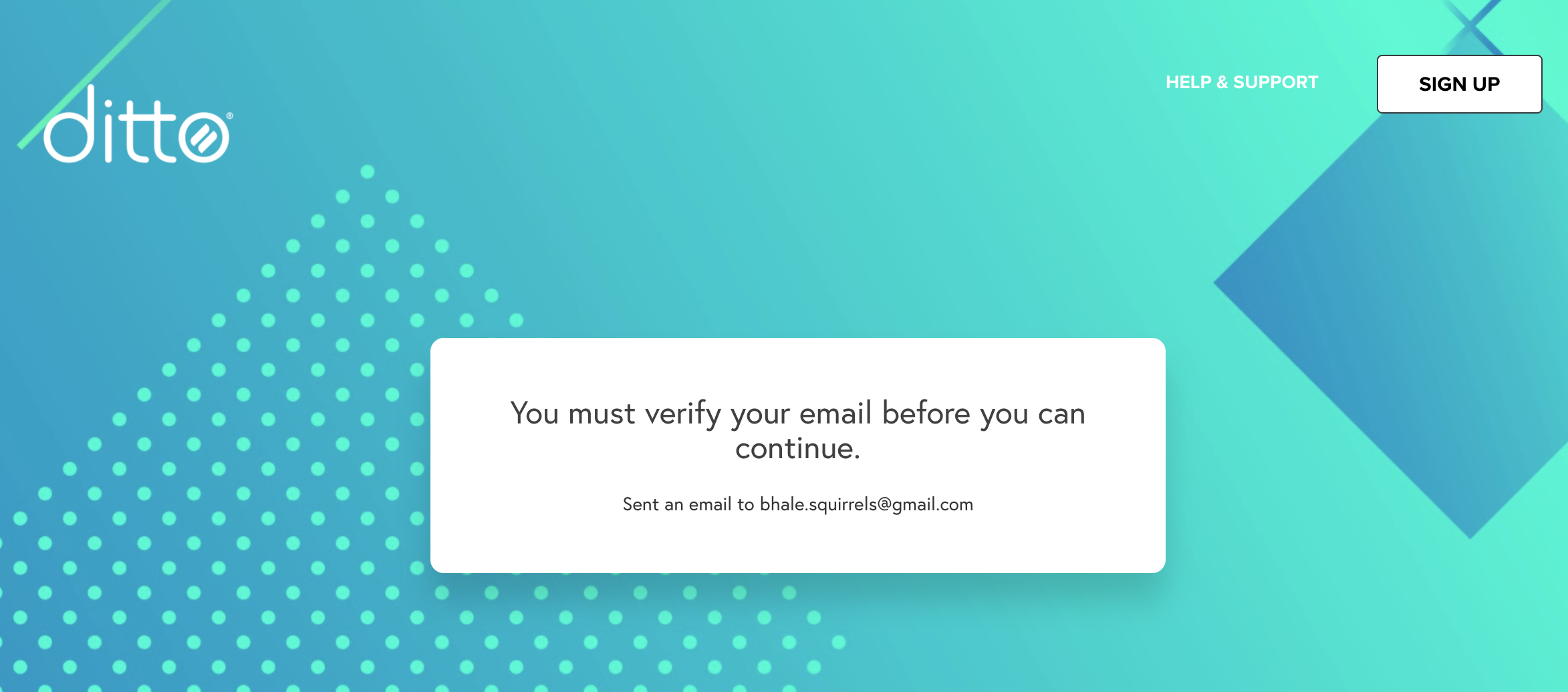 Step 4:
Select "Activate Account" in the verification email to be redirected to the login page for your Ditto account.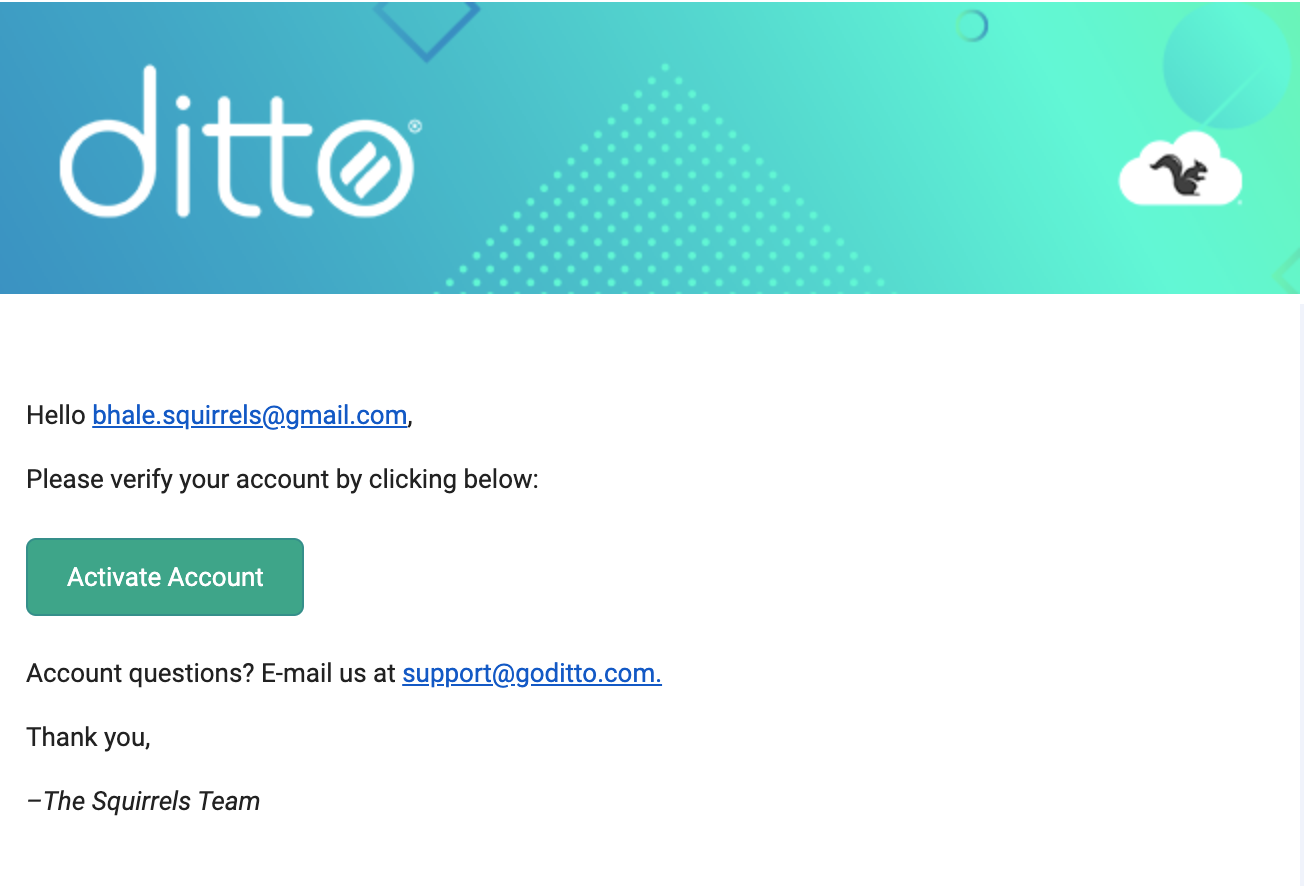 Step 5:
Use your email address and password to log in to your Ditto account.