It is possible to create a digital signage item for Ditto with a provided signage template or through a customized media item.
Note:
We recommend using your own static images uploaded through the media function for this process as using one of the provided templates may result in a distorted image due to changing the aspect ratio of the image from landscape to portrait orientation on the Ditto Receiver screen.
Using a customized media item
Step 1: Open your signage item in Preview for Mac or Photos for Windows
Step 2: Click "Rotate" to change the orientation of the image and save the item
Step 3: Upload the item through the media function in the Item Menu
Note:
Uploading the rotated item will result in the item showing sideways in the item list and this is expected behavior when displaying an item on a vertical display.
Example of the sideways item in the item list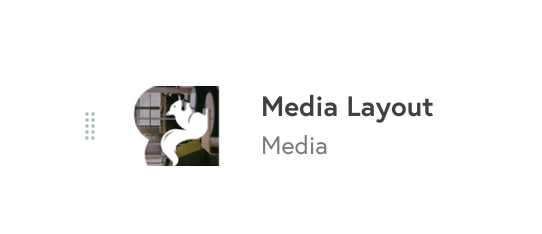 Using a template
Step 1: Select the template you wish to use on the vertical display
Step 2: Edit the template to provide the desired information
Step 3: Select "Popout Preview" to open a preview of the edited signage item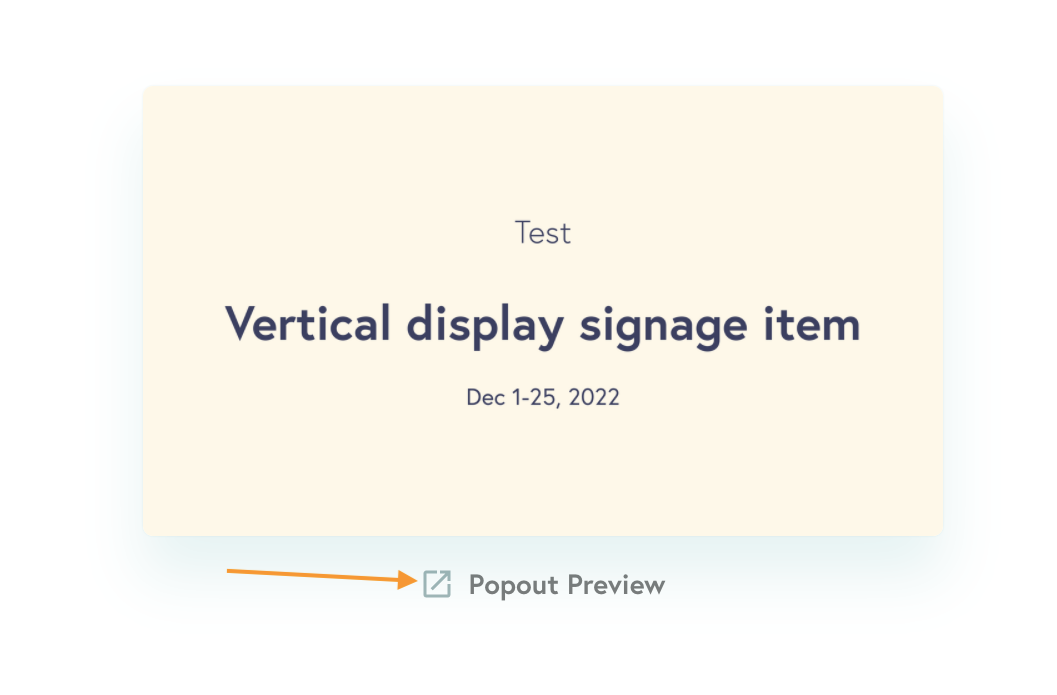 Step 4: Click in the middle of the Popout Preview to expand the item to a fullscreen view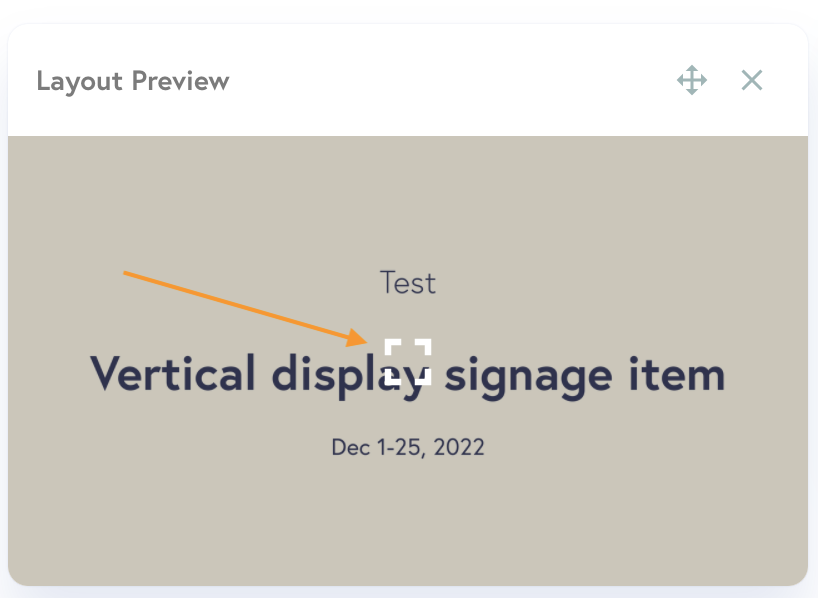 Step 5: Right-click on the item in the fullscreen preview and select "Save As" to save the item to your computer
Step 6: Open the saved item in Preview or Photos and click "Rotate" to change the orientation of the image and save the item
Step 7: Upload the item through the media function in the Item Menu
Example of the sideways template item in the item list