If there are multiple Ditto Receivers in a single Ditto room, you can connect to a single receiver or all the receivers through the Ditto Connect application.
Note:
This feature is only available for the installable version of Ditto Connect.
This feature is only available for Apple TV and Windows PC receivers that run the Ditto Receiver application.
Step 1 - Launch Ditto Connect and enter the Room Code.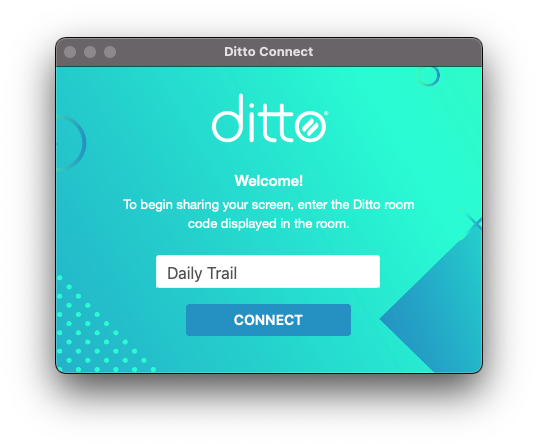 Step 2 - Select the down arrow to expand the receivers paired to the Ditto Room.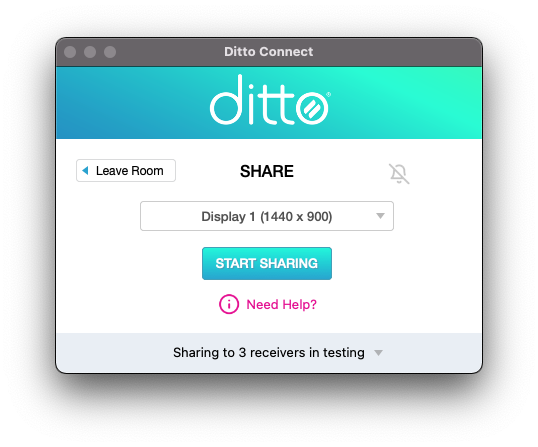 Step 3 - Select the receivers you wish to mirror the content.
Note:
By default, every receiver in the Ditto room will be selected unless the user selects individual receivers to connect with.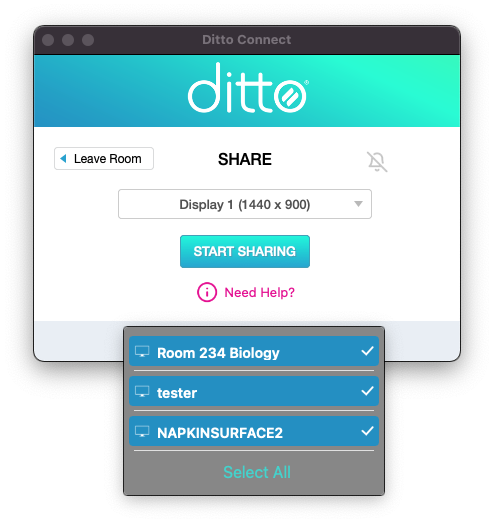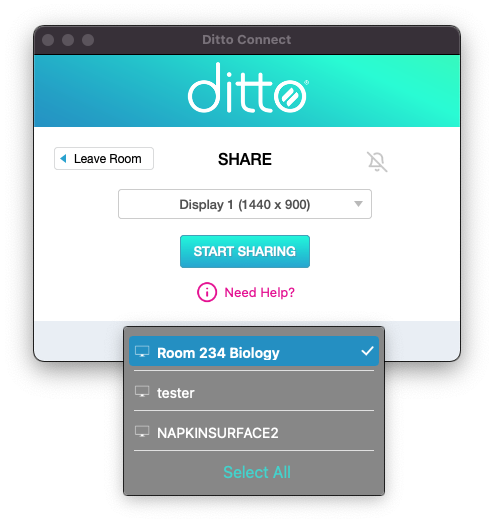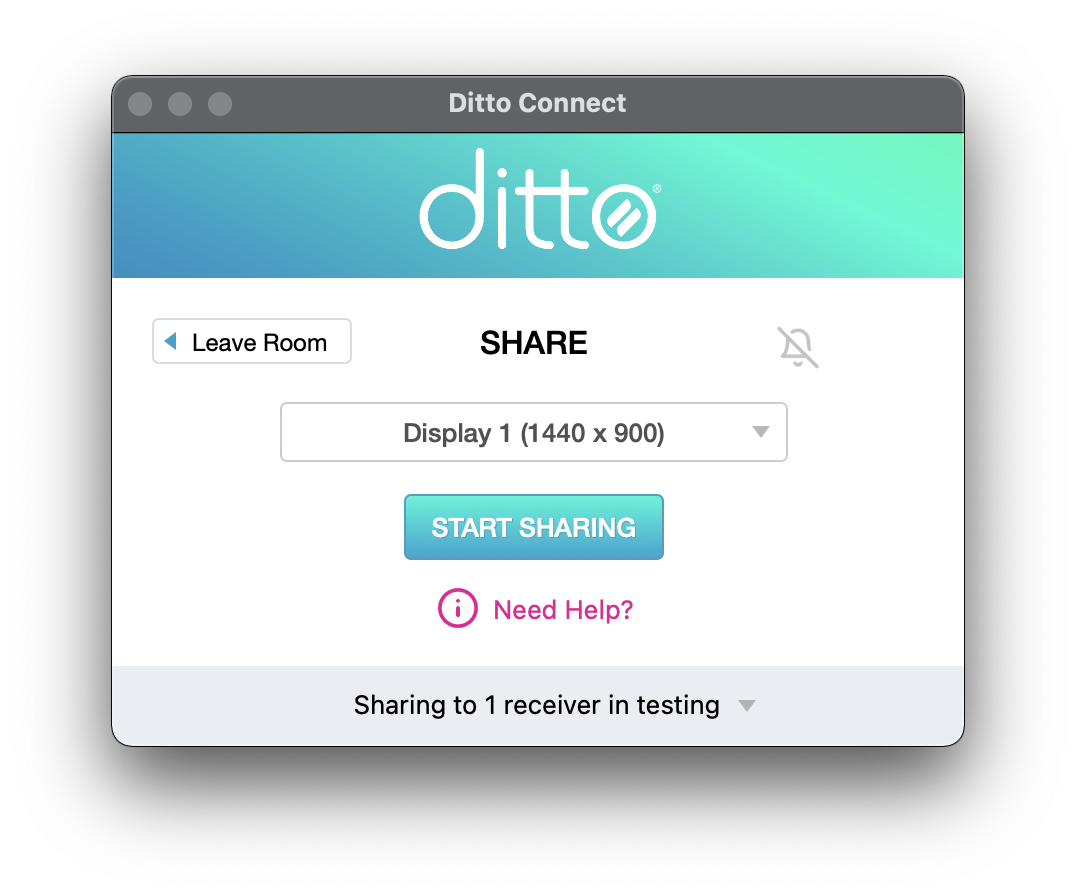 Step 4 - Select "Start Mirroring" to begin mirroring the content to the selected receivers.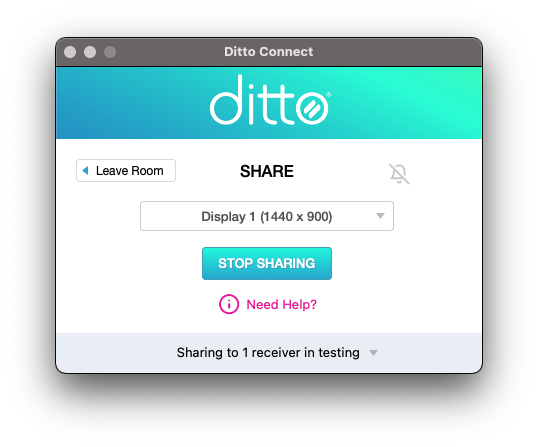 Success!
Your content will now be mirrored to all of the receivers or the individual receivers that have been selected.