Disabling the "Check for Updates" setting for your Ditto Windows Receivers will require the use of our "Registry Creation Tool." The steps below show you how to disable that setting and deploy the registry to the Windows PCs.
Step 2 - Launch the "Registry Creation Tool" and select "Ditto Receiver."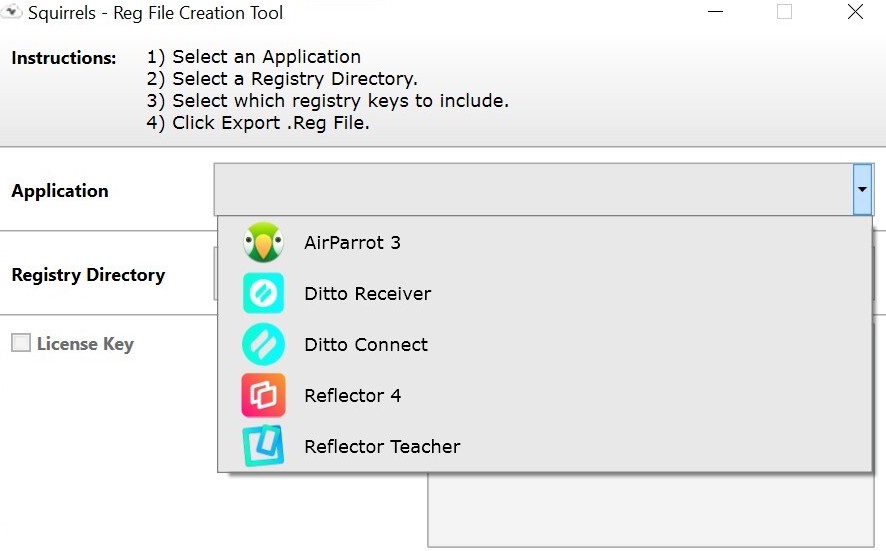 Step 3 - Select "HKEY_LOCAL_MACHINE" in the Registry Directory.

Step 4 - Check the box next to "Check For Updates Automatically" and ensure "Disable" is selected.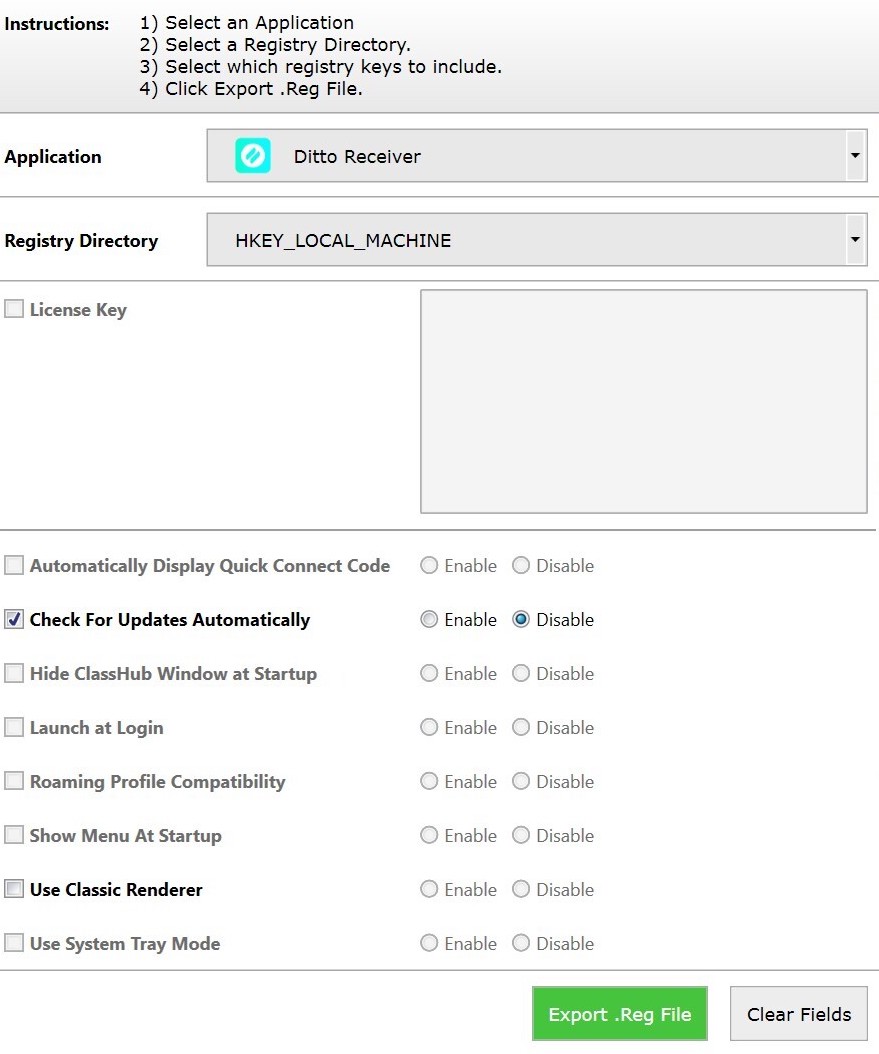 Step 5 - Select "Export .Reg File"
Step 6 - Deploy the .Reg File to the Ditto Windows Receivers with Windows Group Policy or the deployment solution of your choice.
Please click here for more information about deploying Ditto Windows Receiver.