Ditto Director for iOS is an iPad and iPhone application designed to allow moderation of screen mirroring with Ditto.
It allows users to:
View all receivers in a Ditto Room and the devices that are connected to those receivers
Remotely disconnect a device
Remotely approve or deny an incoming connection request
How to setup and use Ditto Director for iOS
Step 1: Ensure that the Moderator Controls are enabled for the Ditto Room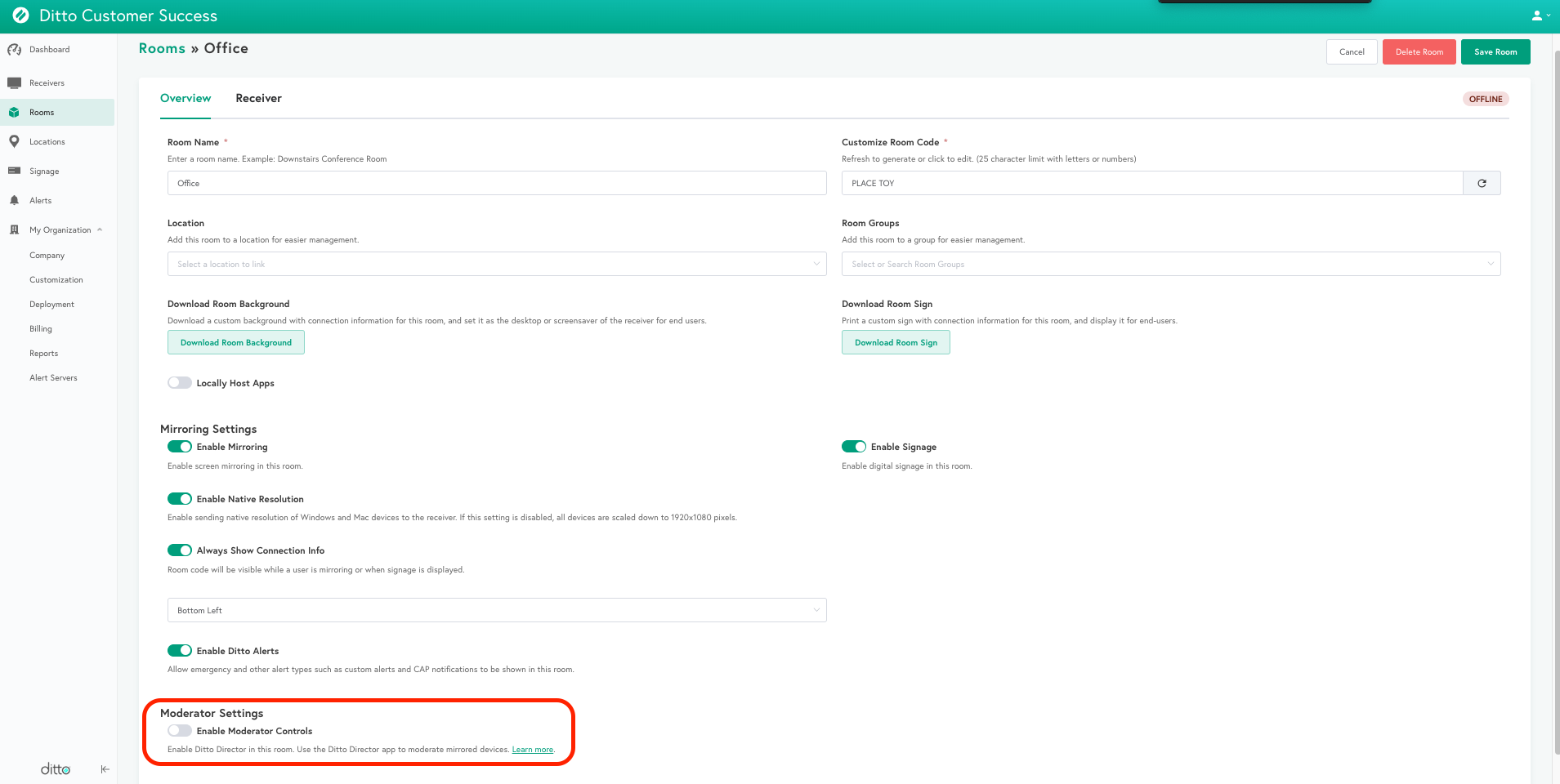 Step 2: Choose the security method to connect Ditto Director for iOS to the Ditto Room
Pro-Tip: There are three security settings to choose from:
1. One-time onscreen code: Ditto Director users must enter a randomly generated code the first time they pair to this room.
2. Onscreen code: Ditto Director users must enter a random code each time they connect to this room.
3. Custom password: Ditto Director users must enter a custom password each time they connect to this room.

Step 3: Download Ditto Director for iOS
You can download Ditto Director directly from the App Store on an iPhone or iPad.
Step 4: Open Ditto Director for iOS and enter the Room Code of the Ditto Room you want to moderate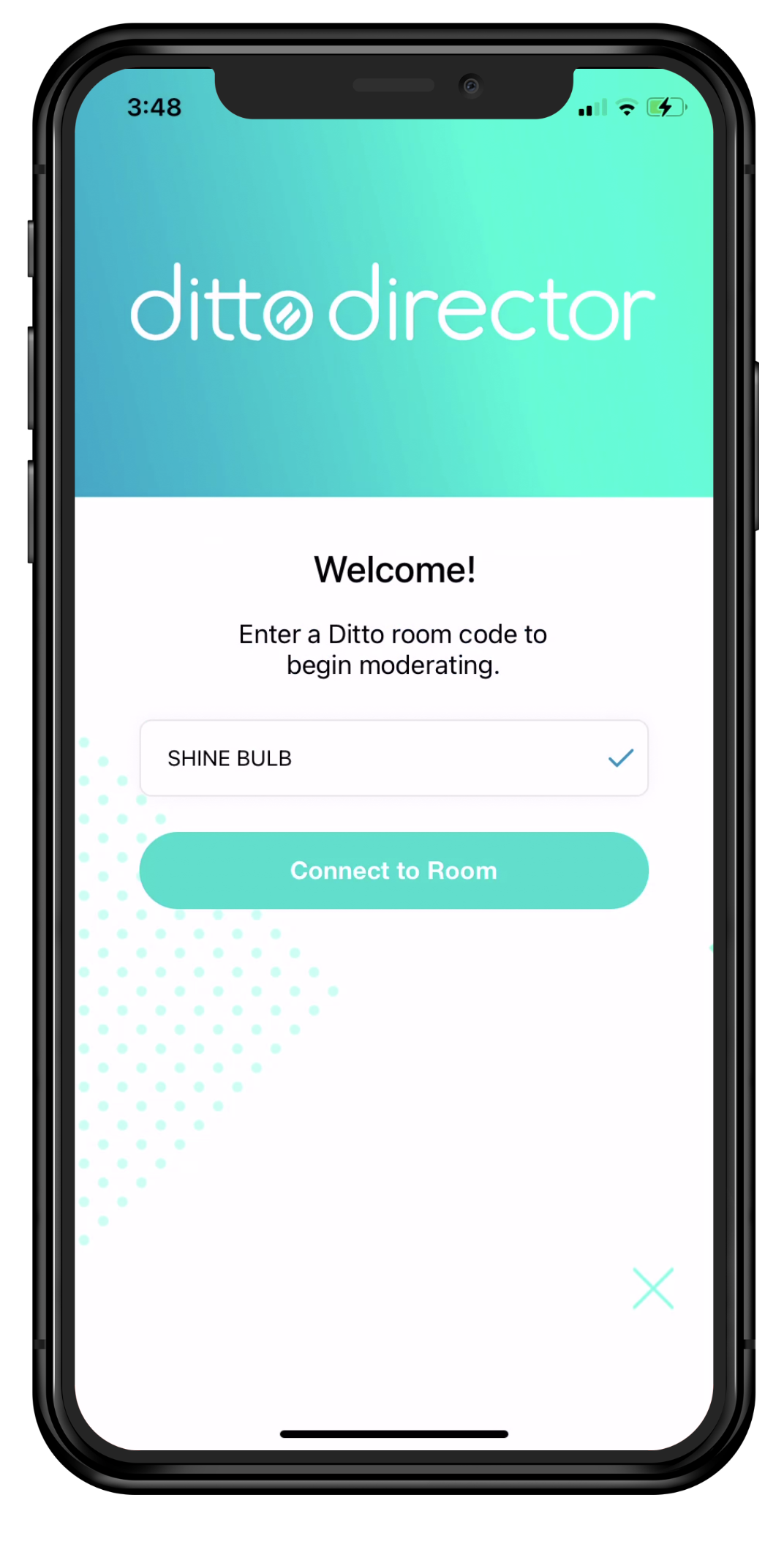 Step 5: Enter the onscreen code displayed on the receiver screen or the custom password for this room
One-time Onscreen code/Onscreen code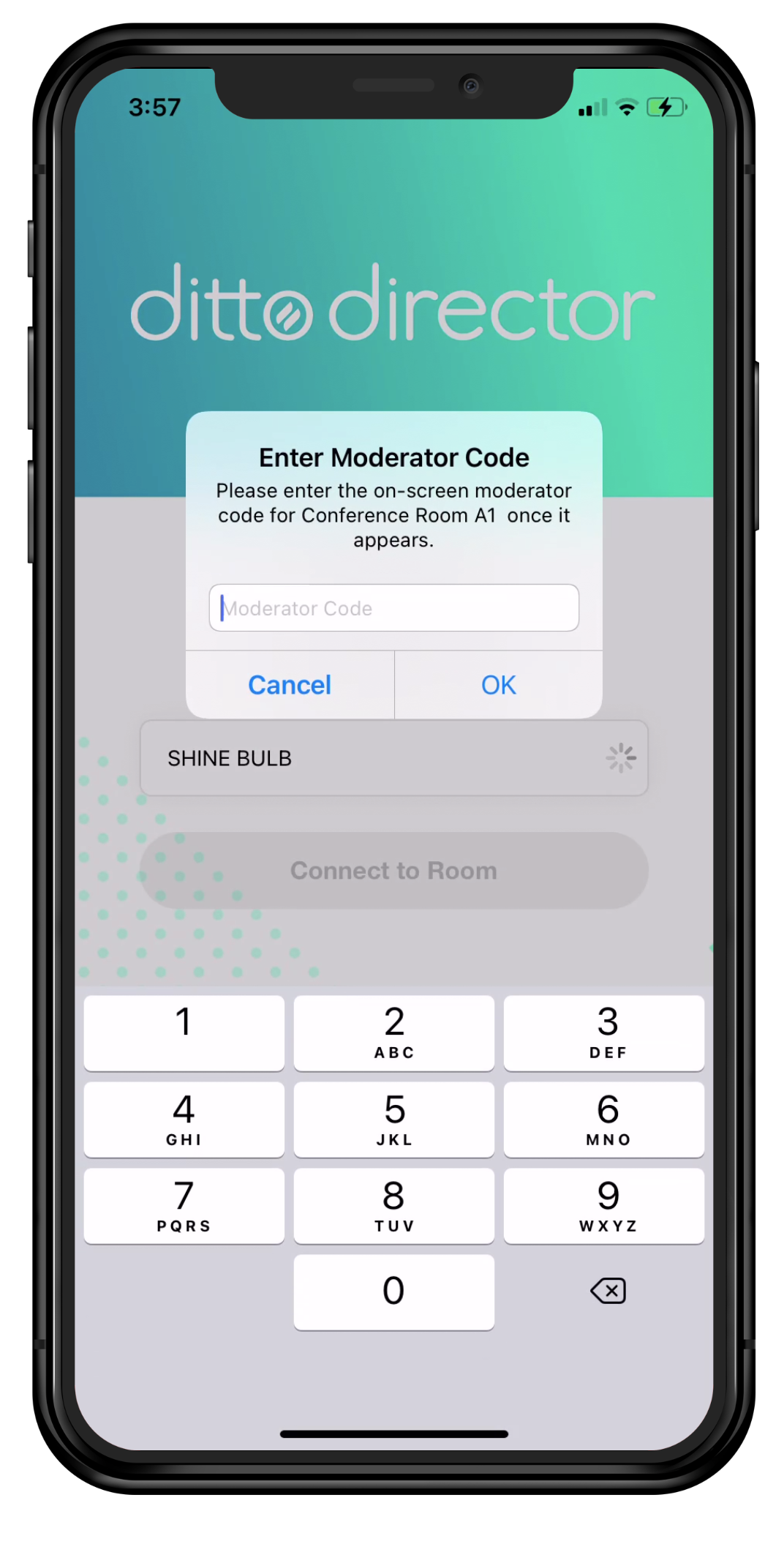 Note:
The name of the Ditto Room will appear in the Enter Moderator Code prompt. Ensure you are connecting to the correct Ditto Room. Only one moderator can pair to a Ditto Room at a time.
Receiver screen when displaying the Moderator Code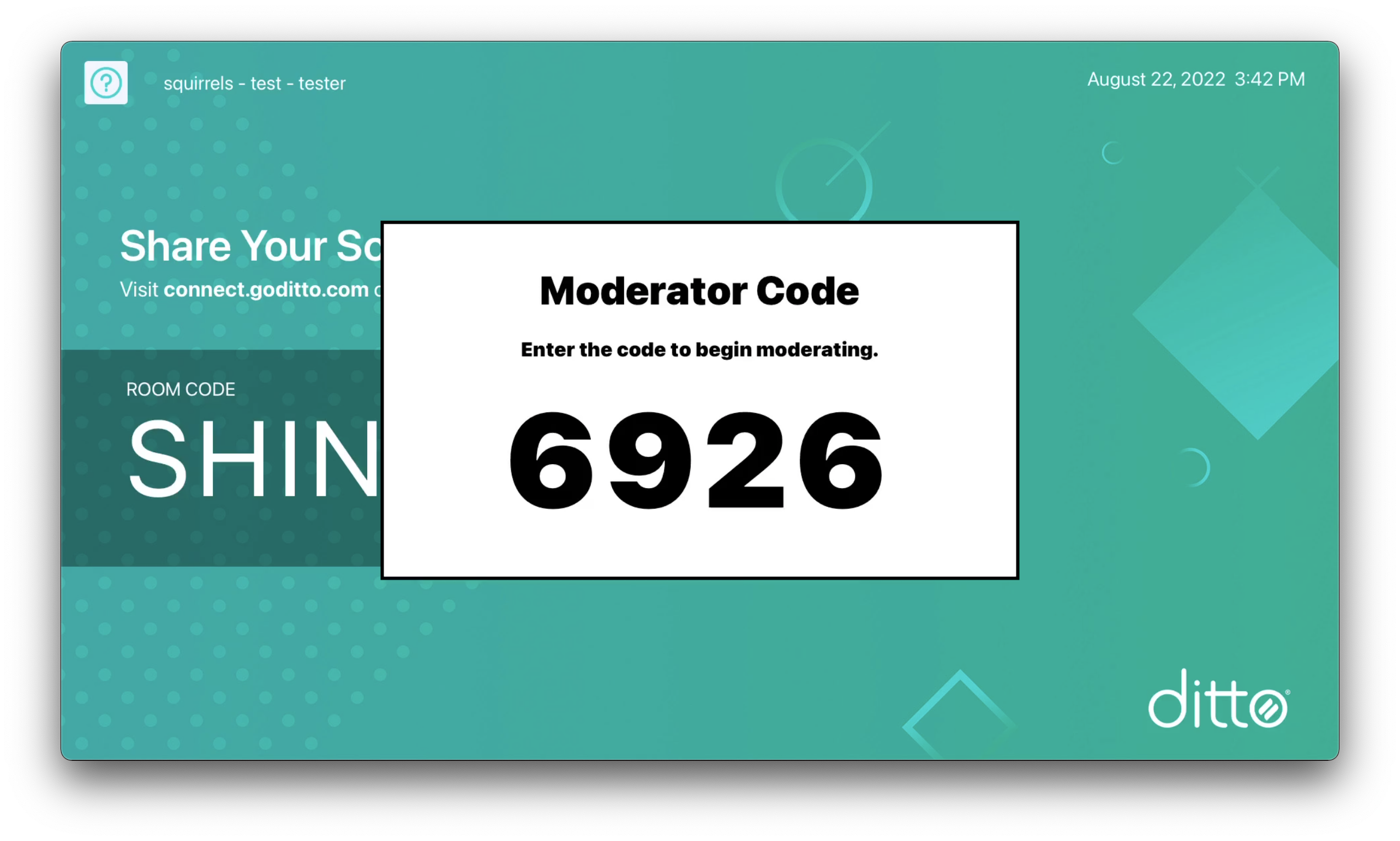 Custom Password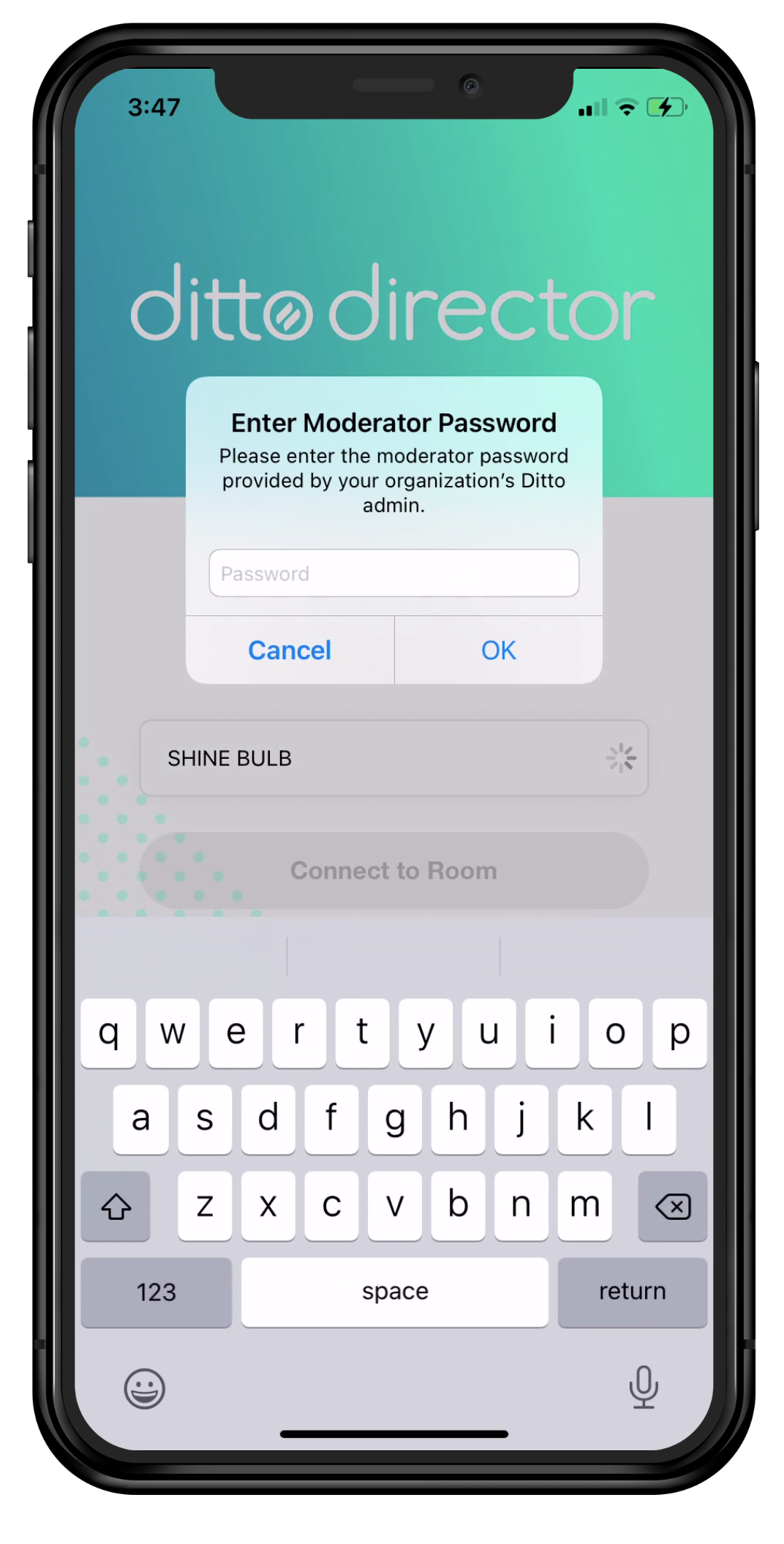 Note:
When using the Custom Password setting, nothing will be prompted on the receiver screen when connecting Ditto Director for iOS to the Ditto Room.
The Manage Devices screen
The Manage Devices screen is where a moderator views all the requested connections in a room.
Note:
For the connecting device name to show in the Manage Devices menu a user must enter the room code for the Ditto Room in Ditto Connect.

A moderator can choose to allow all devices to connect automatically. Otherwise, all connections have to be manually reviewed and approved or denied.
Accept all setting disabled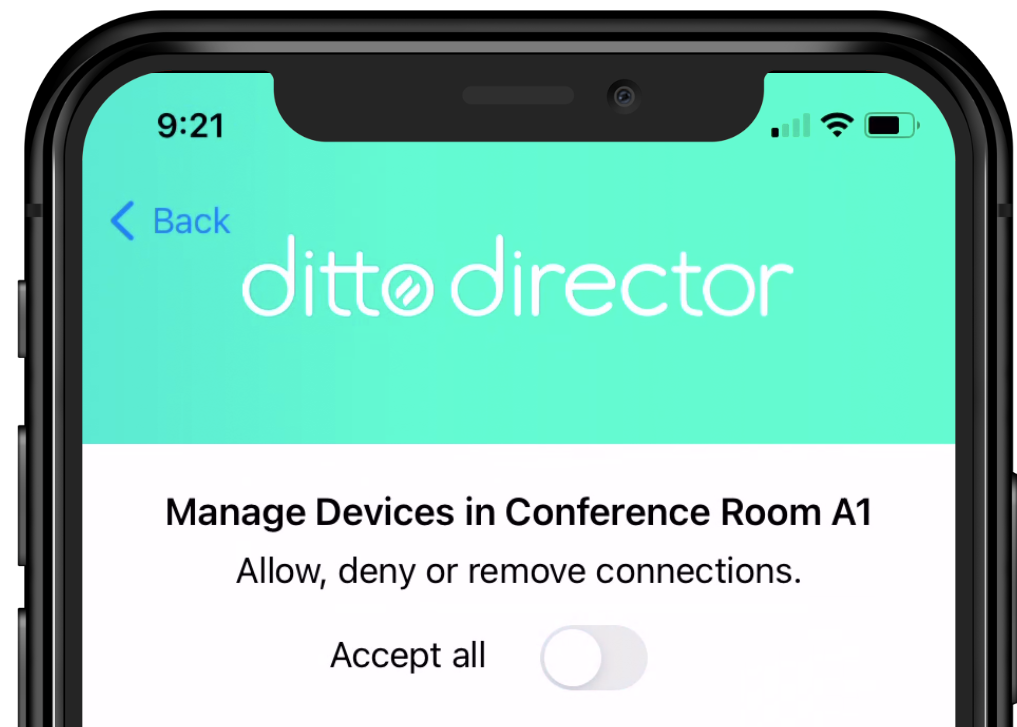 Accept all setting enabled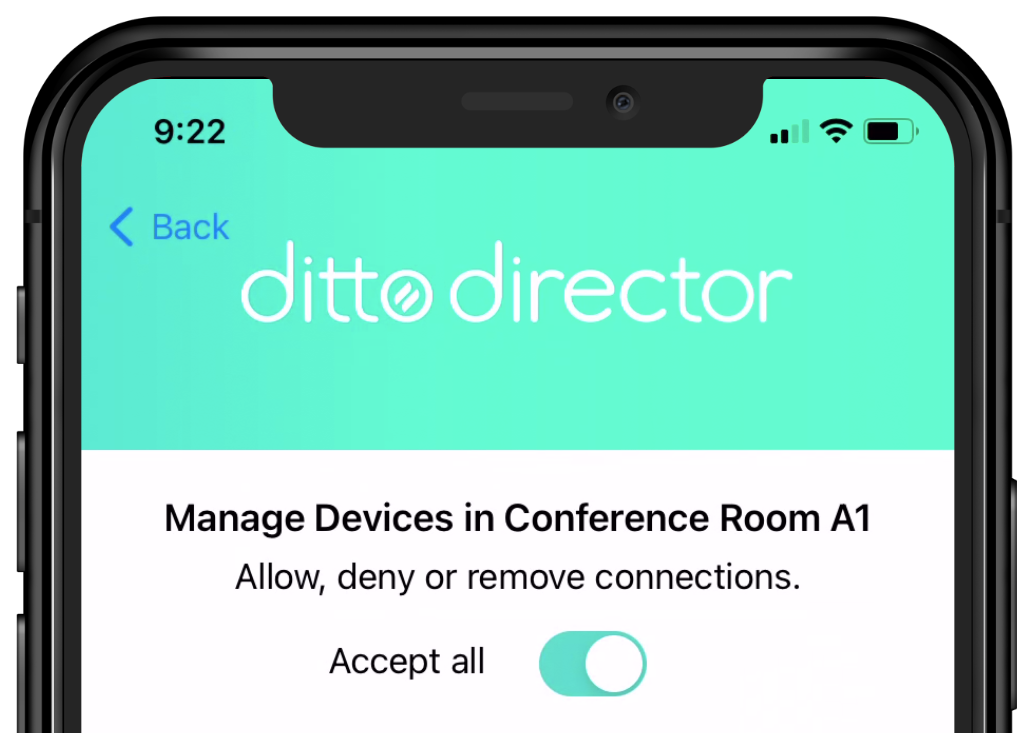 The device name appears under the receivers with the option to approve or deny the connection.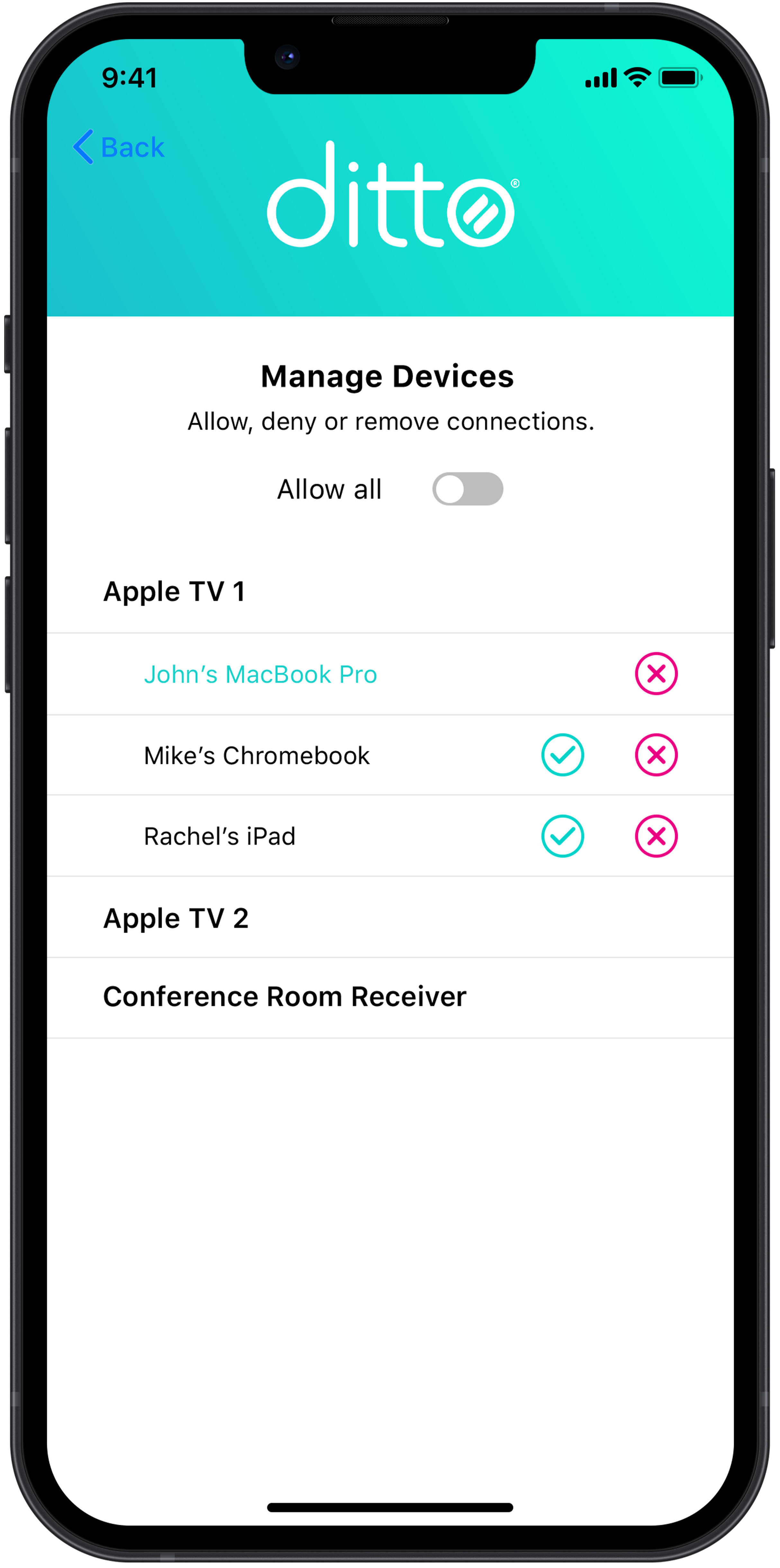 The moderator can approve a connection by tapping on the check mark. Once a connection is approved, the check mark goes away and the name of the device will change color.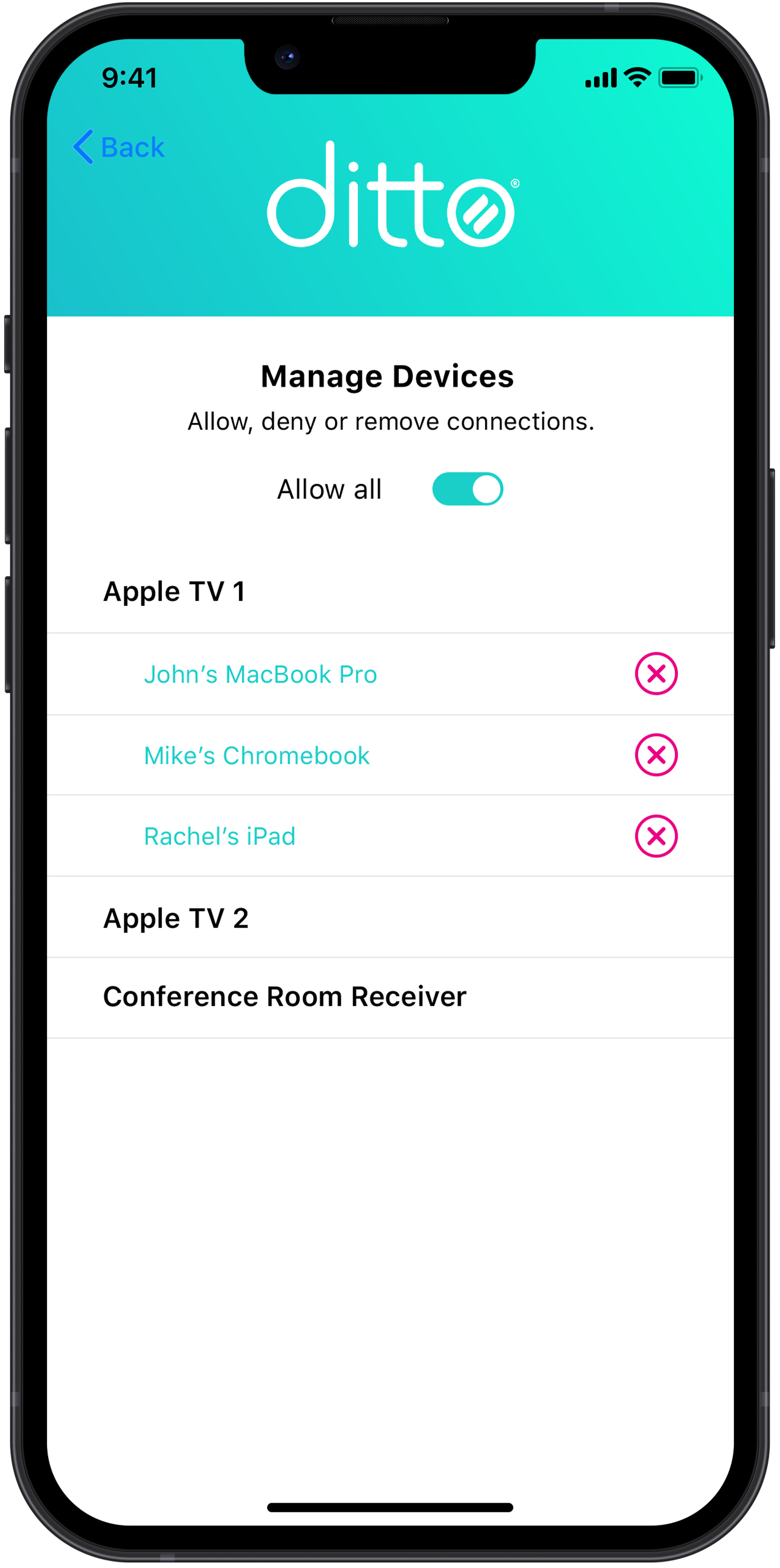 Note:
If a moderator removes a device, it will no longer show in the list.