The Ditto Connect application on Mac and Windows enables users to annotate mirrored content. Using annotations in Ditto Connect can improve the mirroring experience during instructional sessions or presentations by giving the Ditto Connect user the ability to annotate specific areas of the mirrored screen.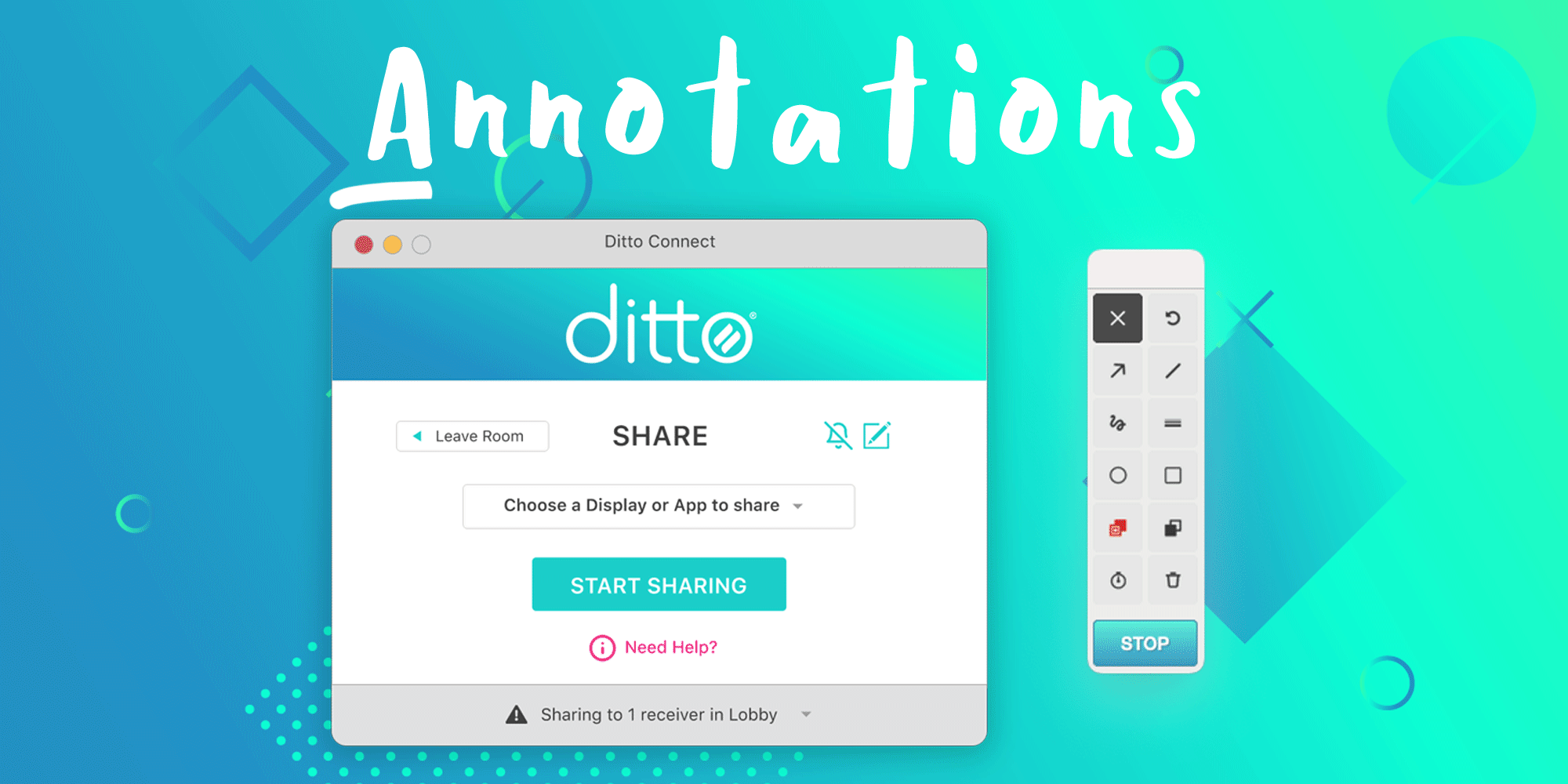 Ditto annotation toolbar options
The Ditto annotations toolbar provides the following options:

How to use Ditto annotations
Step 1: Open Ditto Connect on Mac or Windows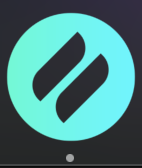 Step 2: Connect to the Ditto receiver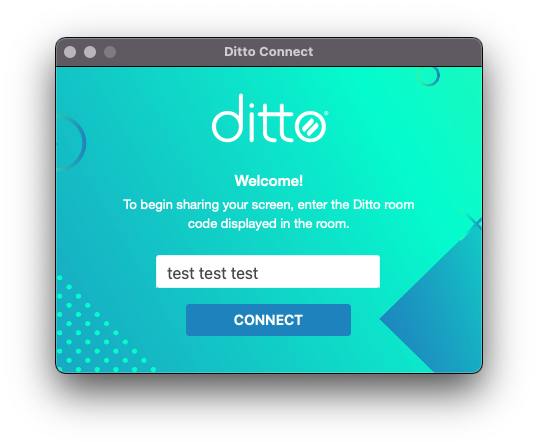 Step 3: Click the sketchpad icon to open the annotations toolbar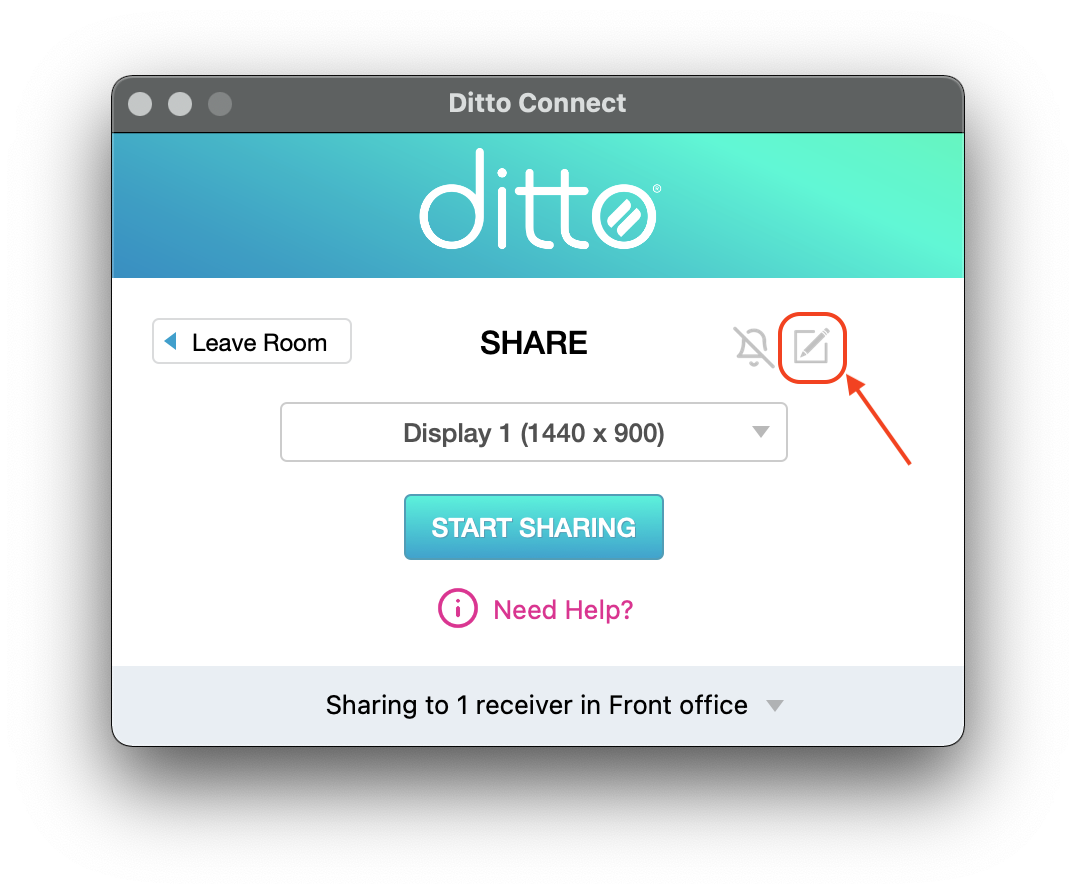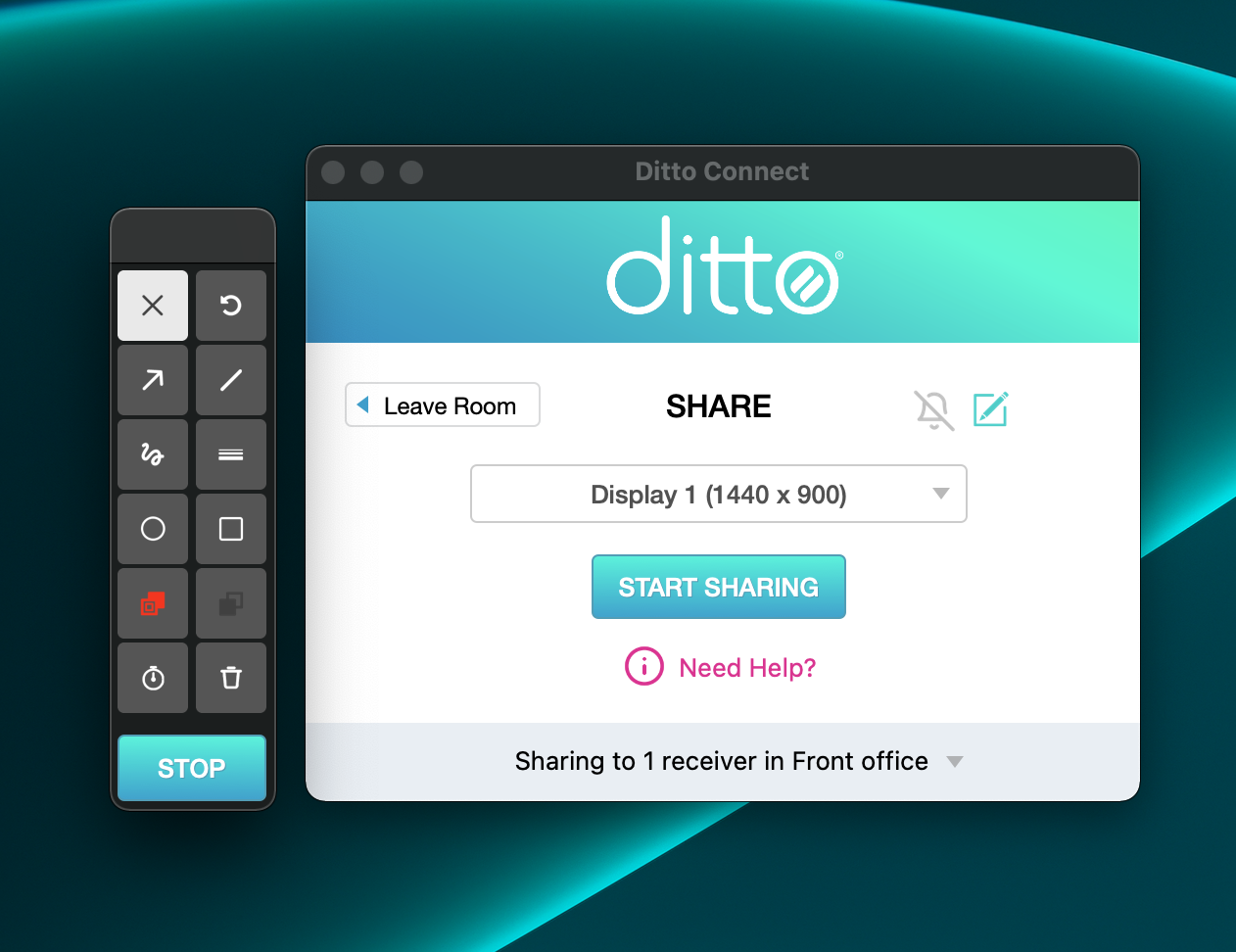 Step 4: Select the desired annotation function to start annotating on the mirrored screen.
Warning:
When multiple monitors are connected to the sending computer, the Ditto Connect menu will need to be active on the selected display to show the annotations on the receiver screen.
Please ensure to select the annotation you wish to use from the toolbar before hiding or minimizing the Ditto Connect menu during mirroring.
For Mac, minimizing the Ditto Connect menu will prevent annotation from working. If you select the annotation tool in the Ditto Connect menu and move the menu to another display or hide the menu behind an open browser or application window, annotations will continue to work.