Converting your Ditto trial account to a paid account is a simple process that can be completed in the Ditto Settings portal. When the Ditto Trial account expires, a splash screen will show in your Ditto Settings portal when logging in with a redirect button to the Billing section where converting the account occurs.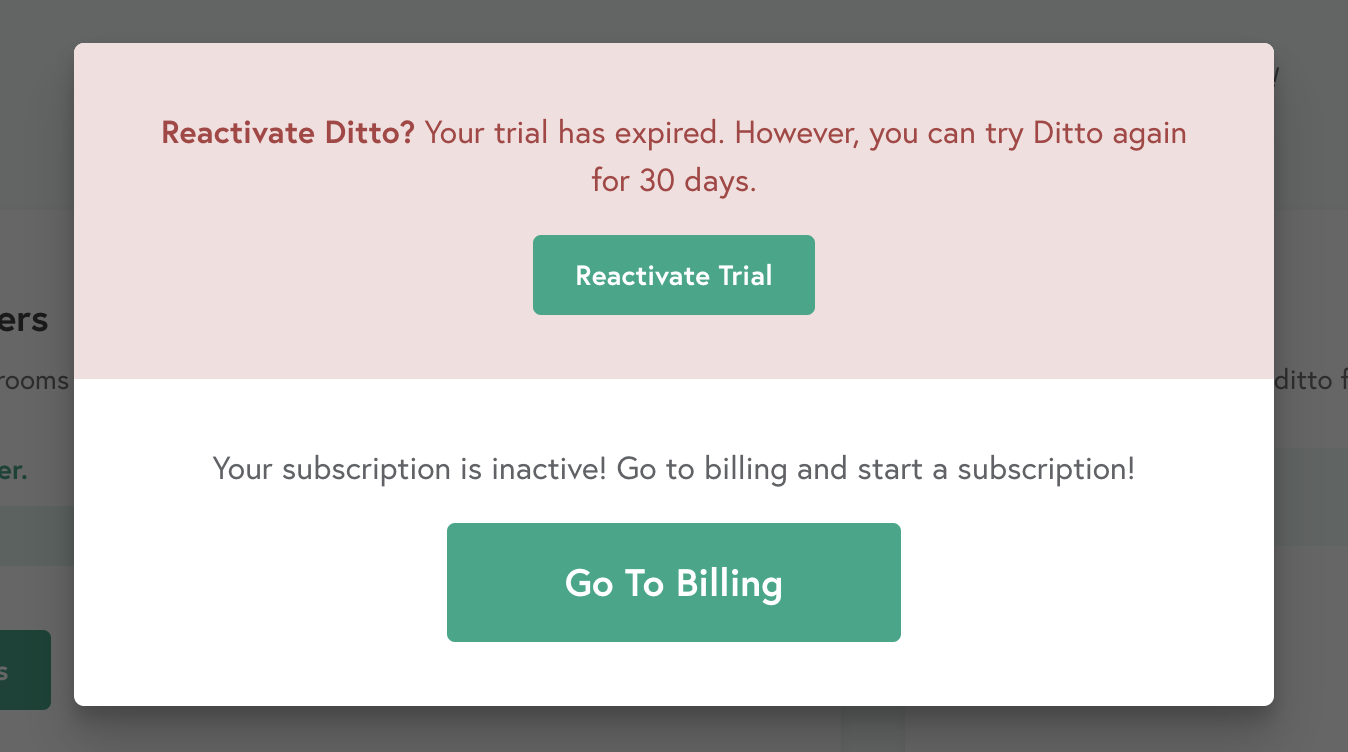 Once you are redirected to the Billing section, converting the account requires entering your billing and credit card information into the require fields.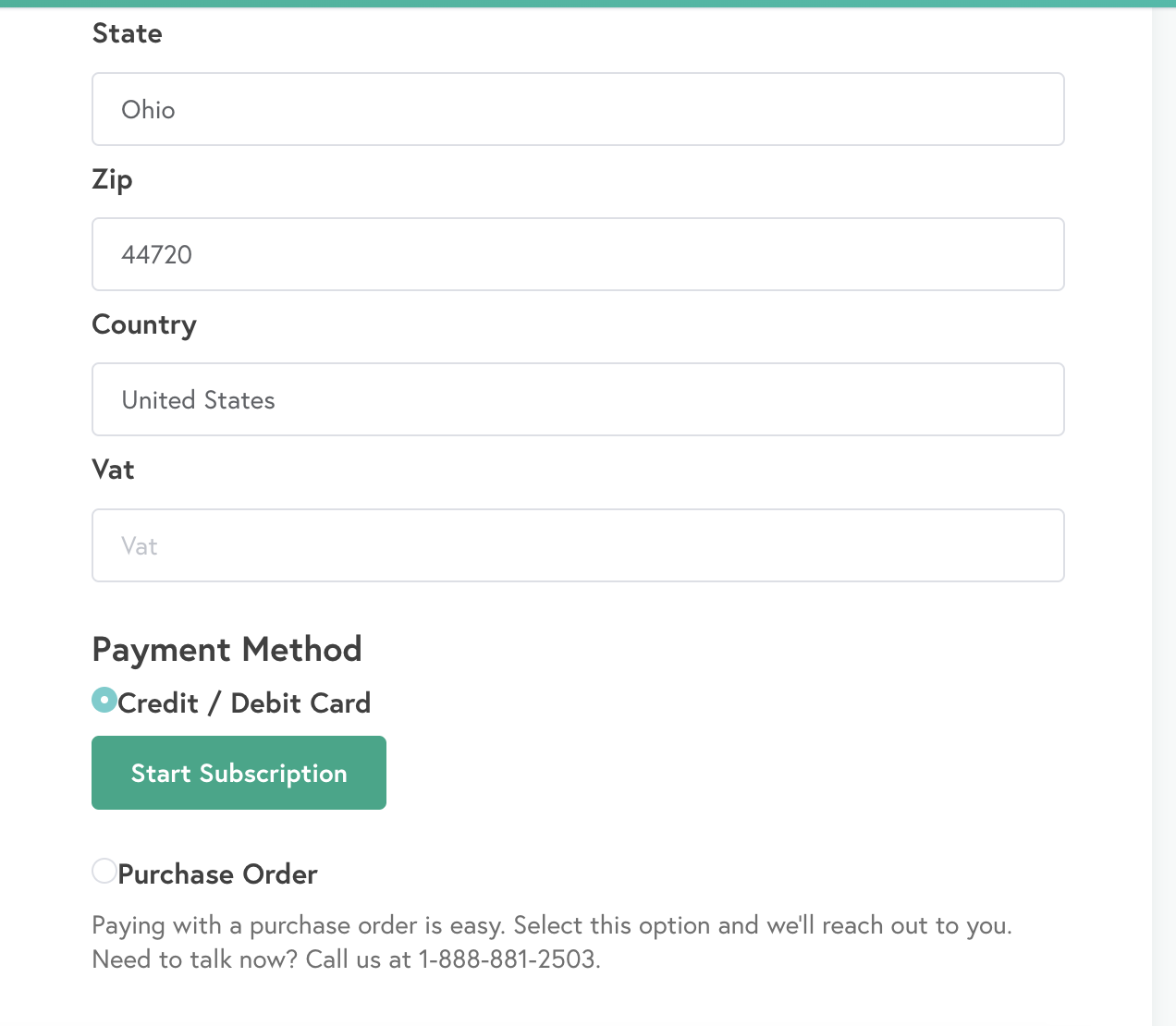 Once the information is entered you can select Start Subscription to complete the conversion process into a monthly or yearly subscription account.
Note:
Want to pay with a PO? Contact your account representative for further information. Monthly Ditto subscriptions can only be paid for with a credit card.