Connecting to Ditto from your phone or tablet is easy by using the Ditto Connect app.
Download the Ditto Connect app here if you do not already have it.
Step 1 - Launch Ditto Connect
Locate and open Ditto Connect on your device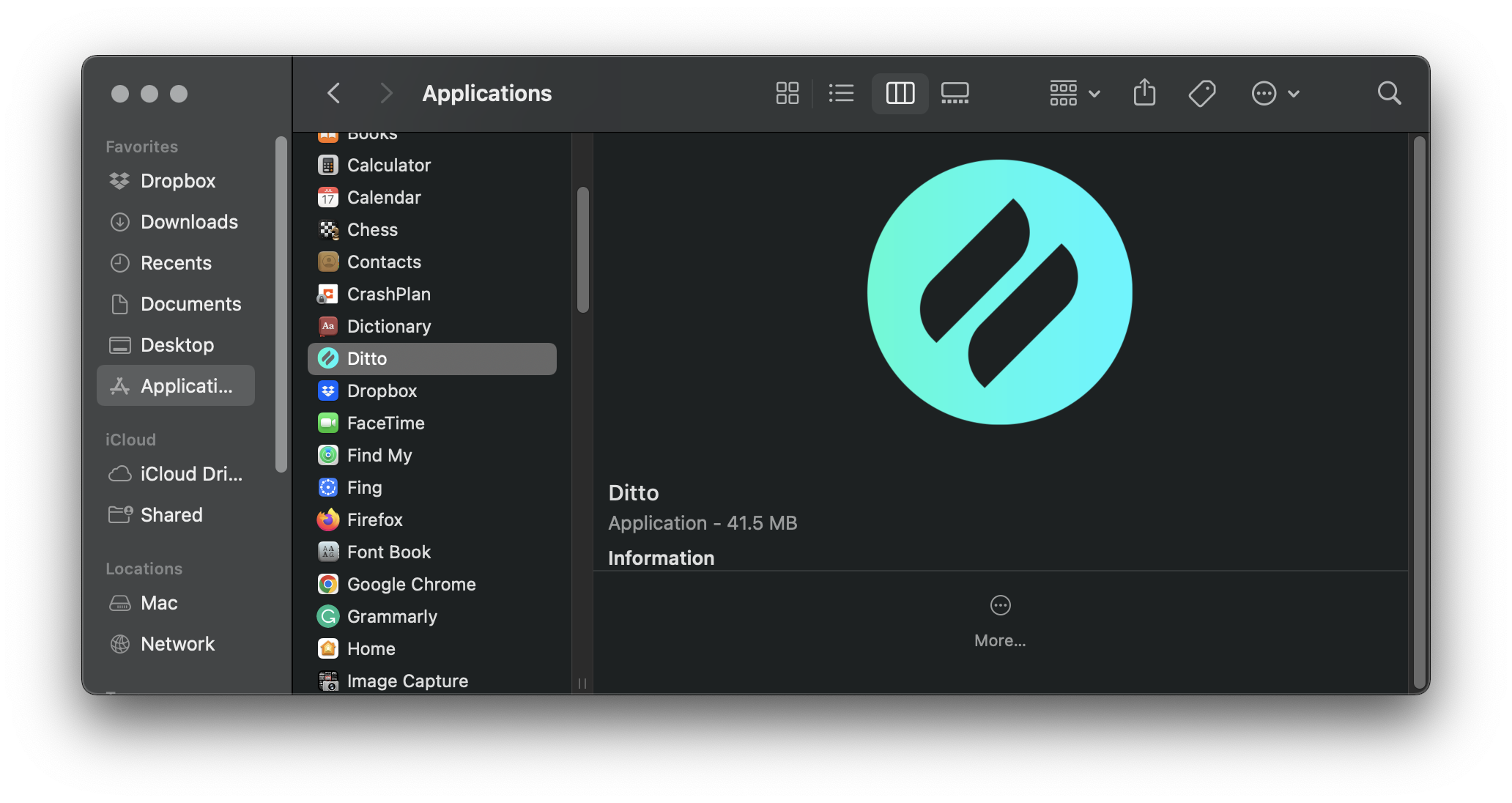 Permissions
Ditto may ask for permission to access certain features of your iPad or iPhone. If you're prompted, you must approve Ditto or screen sharing may not be possible.
Step 2 - Enter Room Code
Enter the room code for the room you want to connect to. Click Connect.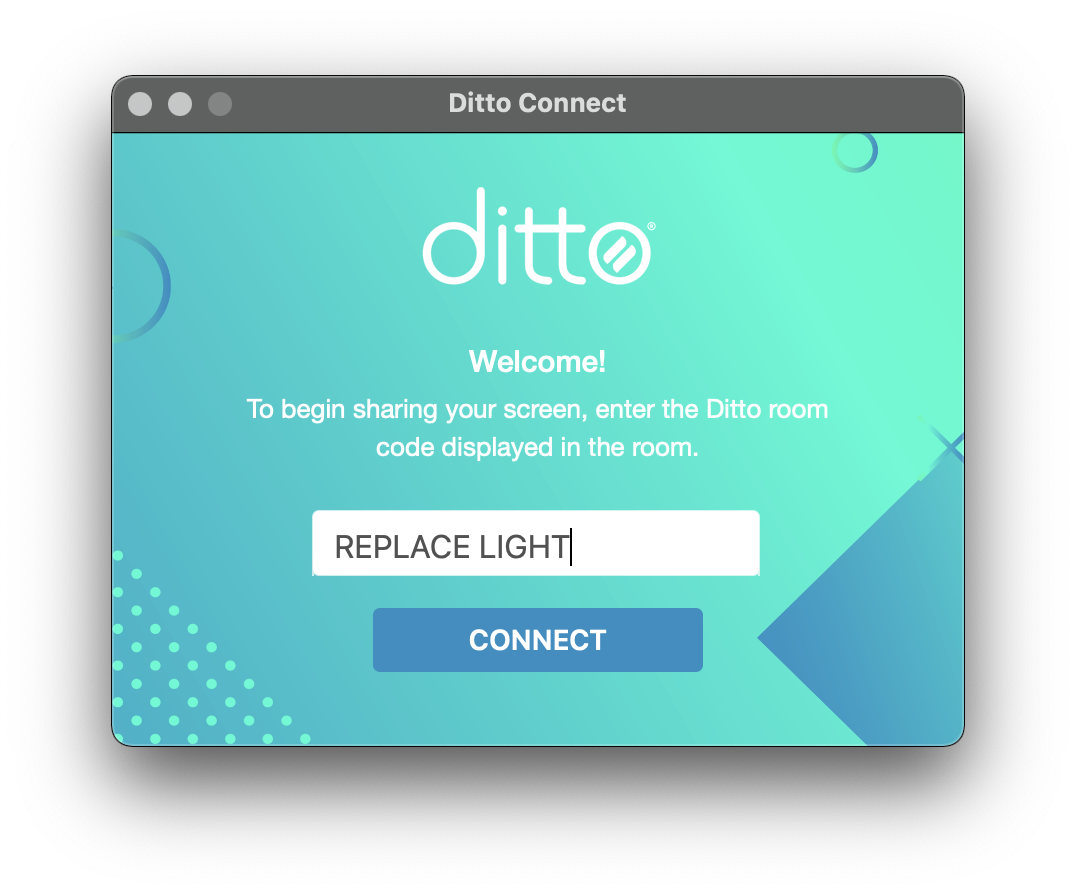 Pro-Tip:
We recommend any custom Room Code be at least 6 characters long. More information about Room Codes can be obtained here.
Step 3 - Connect
Click start sharing.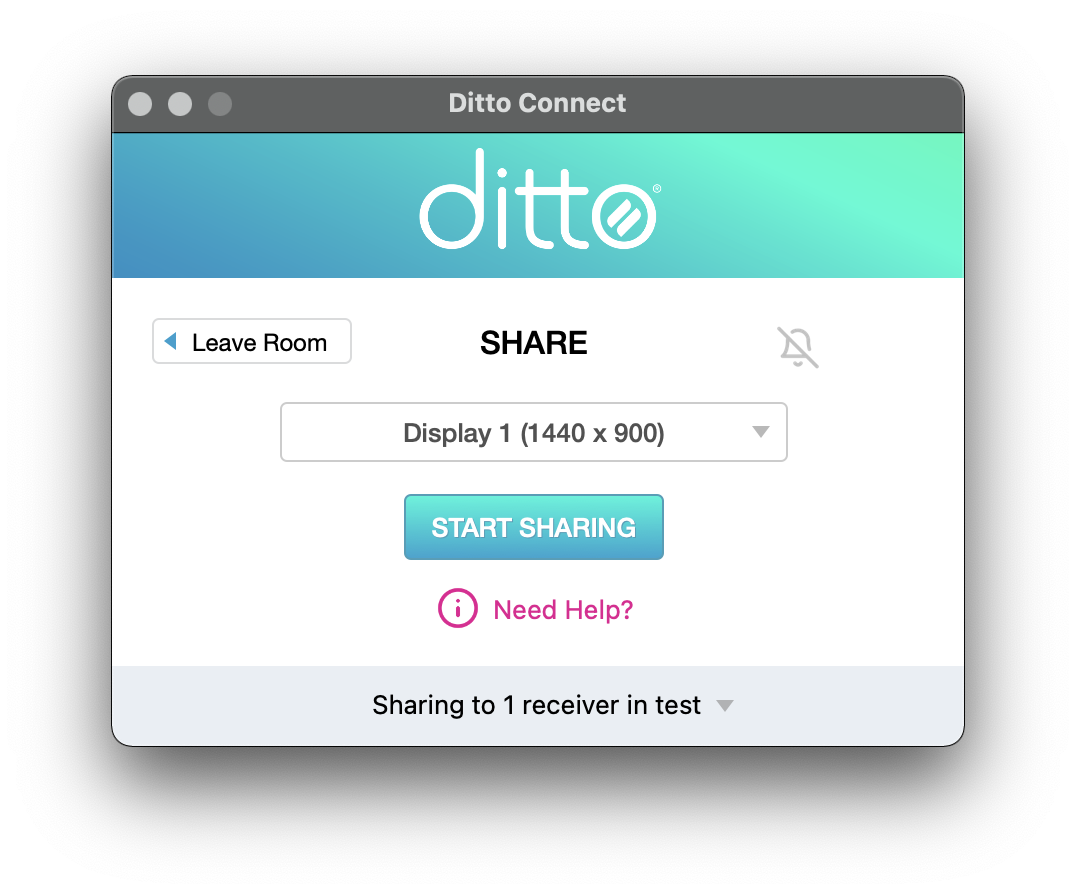 Mirror Only a Specific Application
To mirror a specific application and keep the rest of your desktop hidden, click Specific Application. Choose an open application from the list, then click Start Sharing. The application must not be minimized.
Step 4 - Mirror
Your screen will appear on the receiver.
Step 5 - Stop mirroring
Click the Stop Sharing button. Your screen will stop mirroring to the receiver.