Install Reflector on Windows
Step 1
Run the Installer
After downloading the Reflector 4 MSI file, double click it to begin the install process.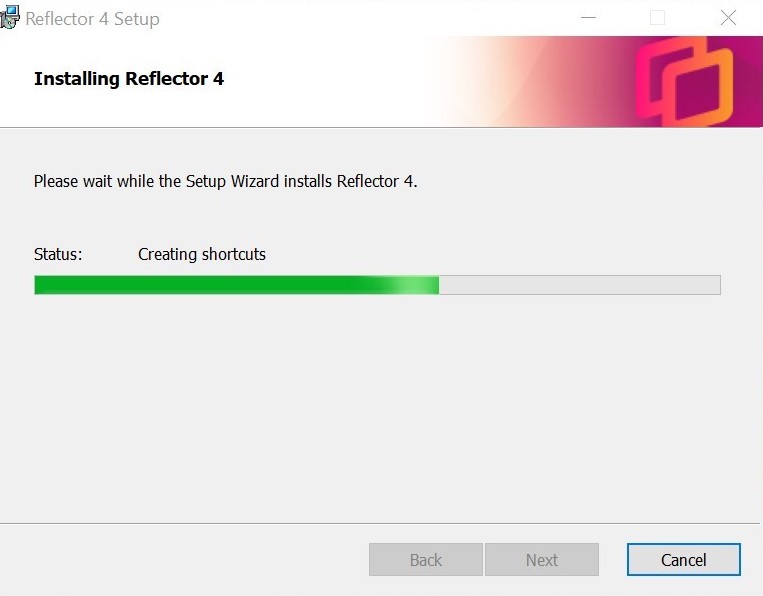 Step 2
Accept the EULA
By accepting the EULA, you agree to the terms and conditions presented. Click Install to move on.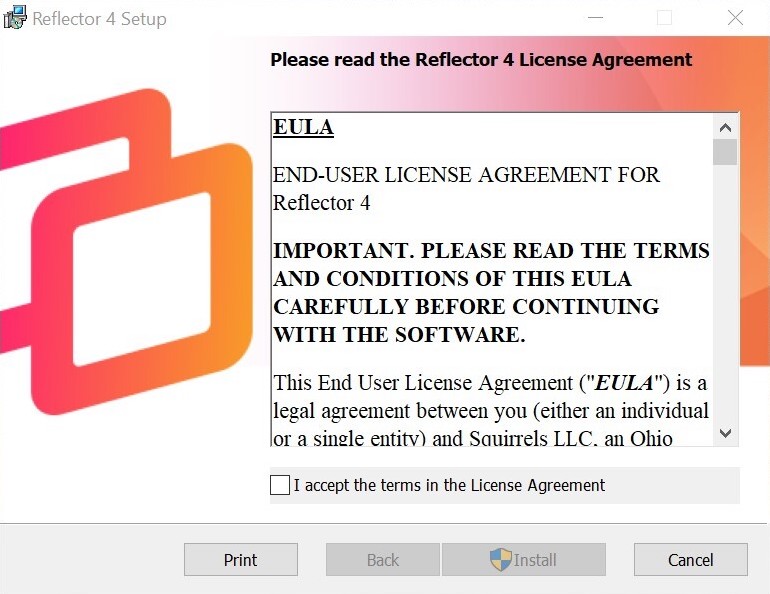 Step 3
Allow Reflector 4 to make changes
A prompt will request permission to make changes to your system.
View connection instructions here