If you need to generate a log file on a Mac computer to send to a support agent, you can follow the steps below to do so.
Step 1
Click on the Settings icon in your Reflector menu, then open the Preferences and click on the Advanced tab.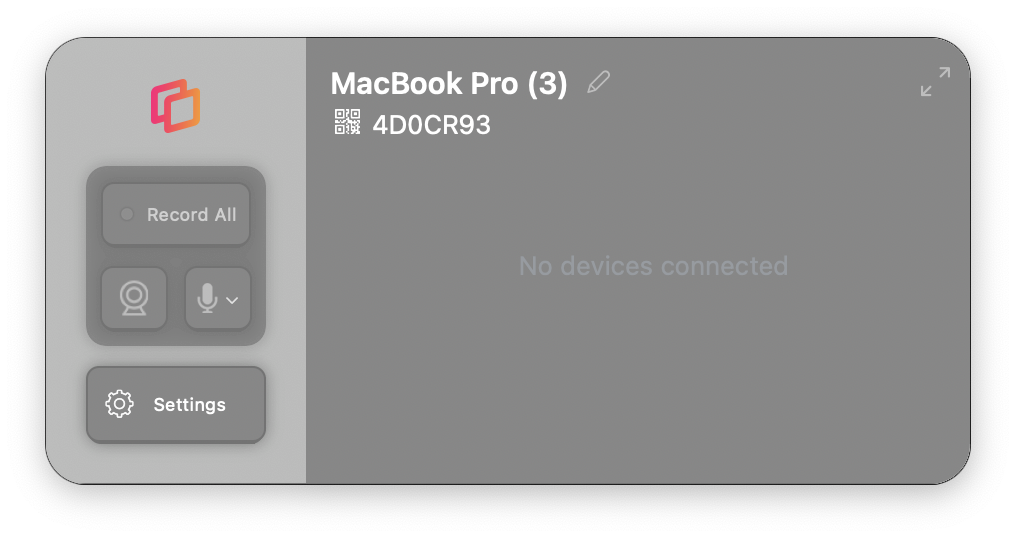 Step 2
Ensure that the Logging Level setting has the Verbose option selected, then apply the changes and close Reflector.
Note:
You will need to click the arrow icon to access the Advanced section of the Reflector 4 Preferences menu to enable the Verbose logging setting.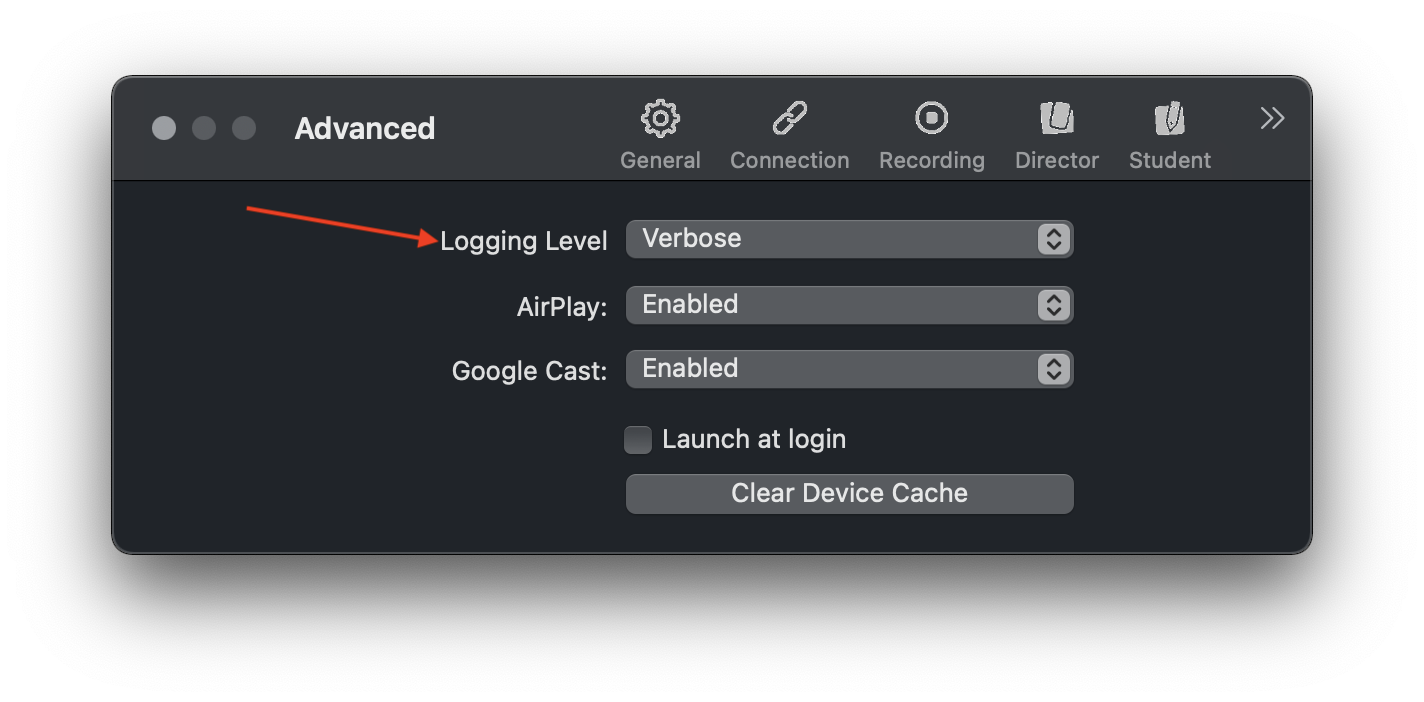 Step 3
Open the Console from Spotlight in your Menu bar.

Step 4
In the console, click on your computer name, in the Devices section near the top of the left side of the window.
Note:
If you are running Mac OS X Big Sur and newer macOS you will need to select the Start button in the top menu.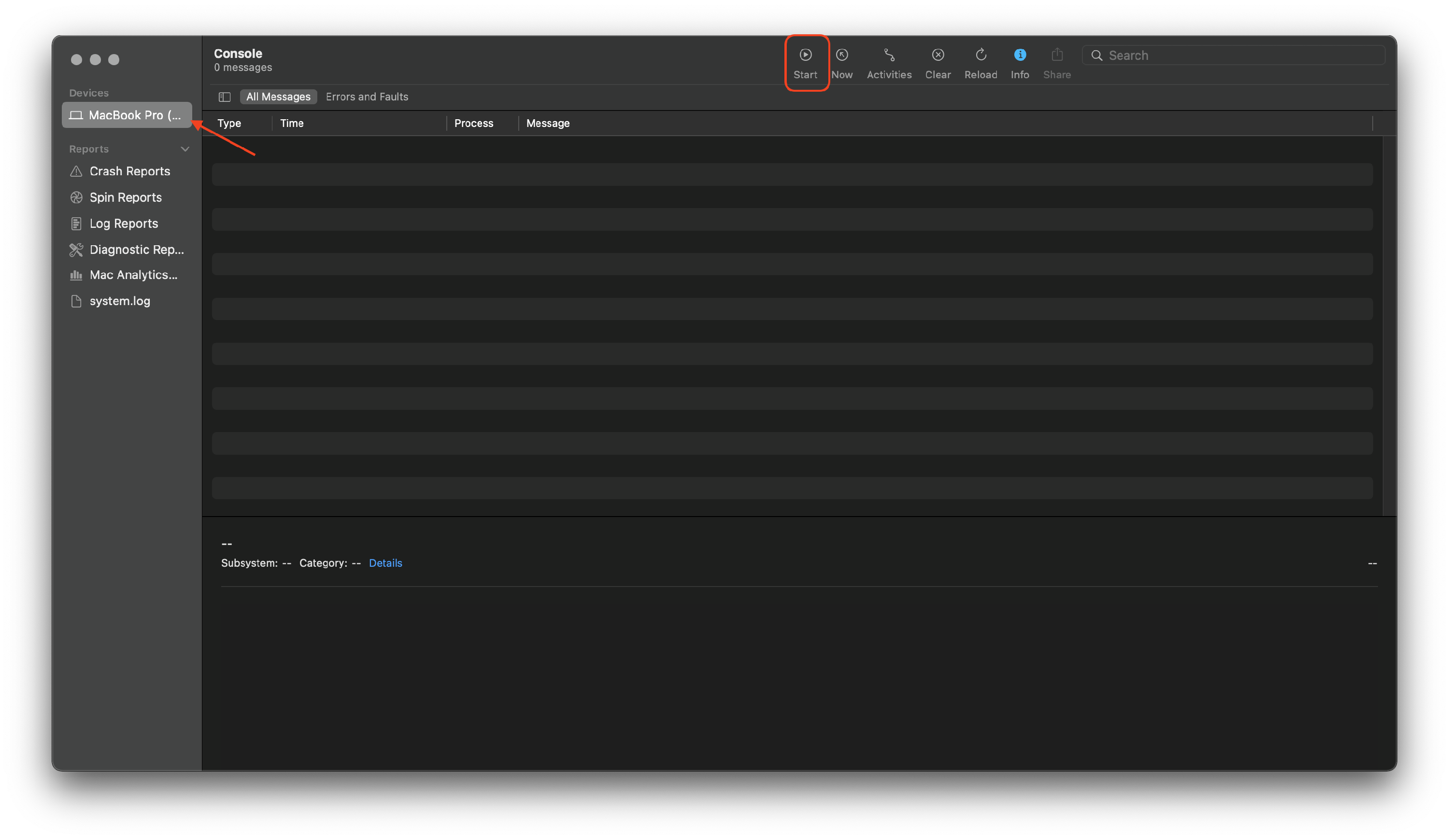 Step 5
Once this is done, type in Reflector 4 in the search bar at the top right corner of the console window.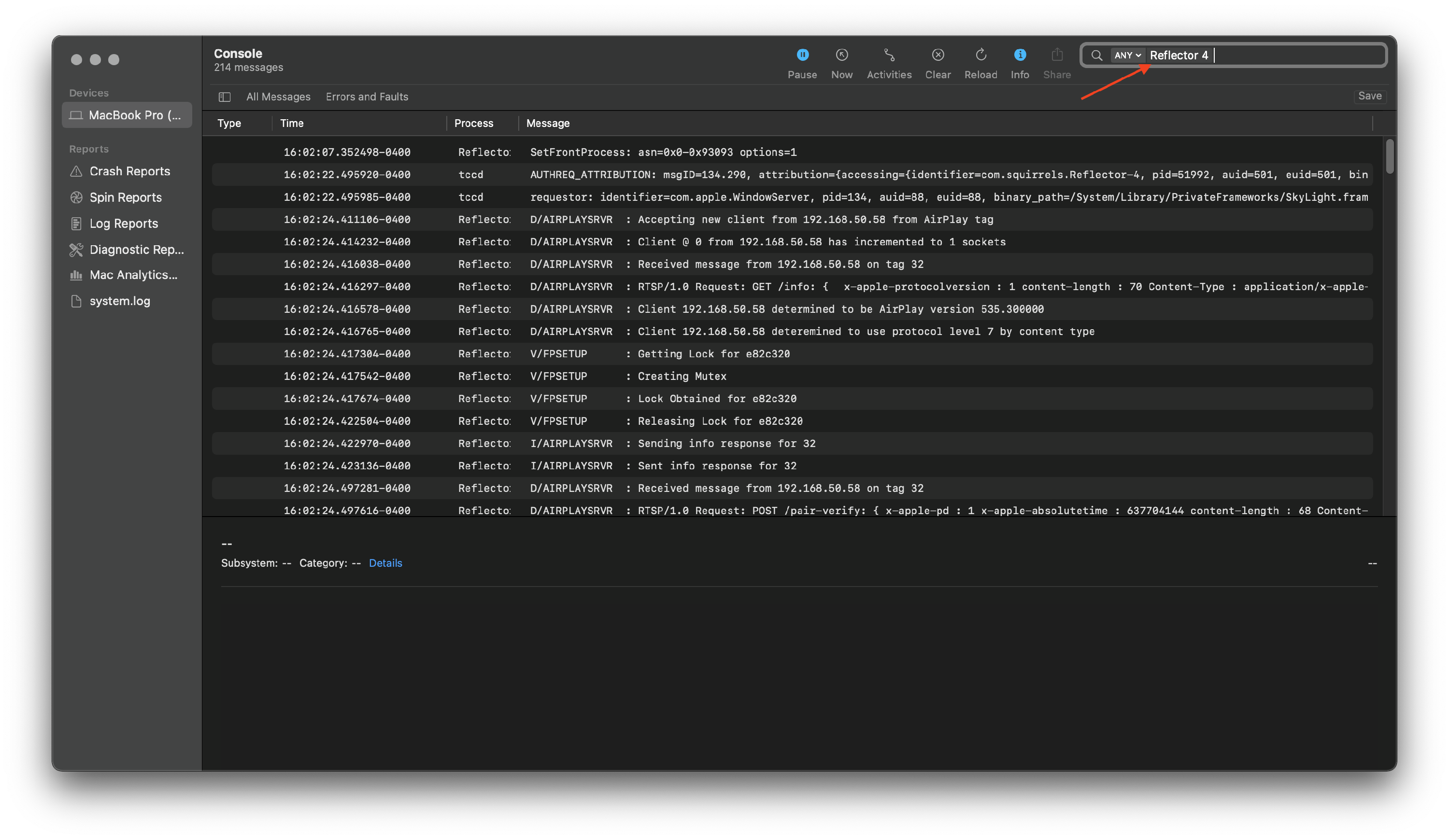 Step 6
Launch Reflector and attempt to connect.
You should see a large amount of information appear in the console. Select all of this text by clicking on the last line, and holding the Shift and Up arrow keys until everything is highlighted. Copy and paste this text into an email.
Please send us the logs so that we can see some more detail about what is happening on your end.