If you need to generate a log file on a Windows computer to send to a support agent, you can follow the steps below to do so.
Step 1
Locate the Reflector 4 icon on the desktop and click it to launch the software.
Step 2
Click the Settings gear in the bottom right of Reflector 4's menu.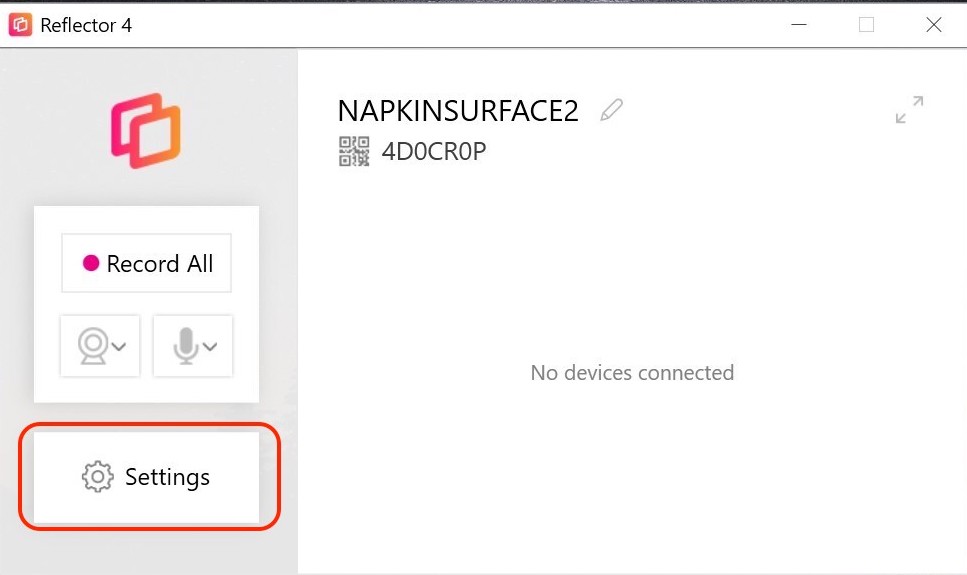 Step 3
Click on Preferences, then click on the Advanced tab and set the Logging Level to Verbose then select Apply.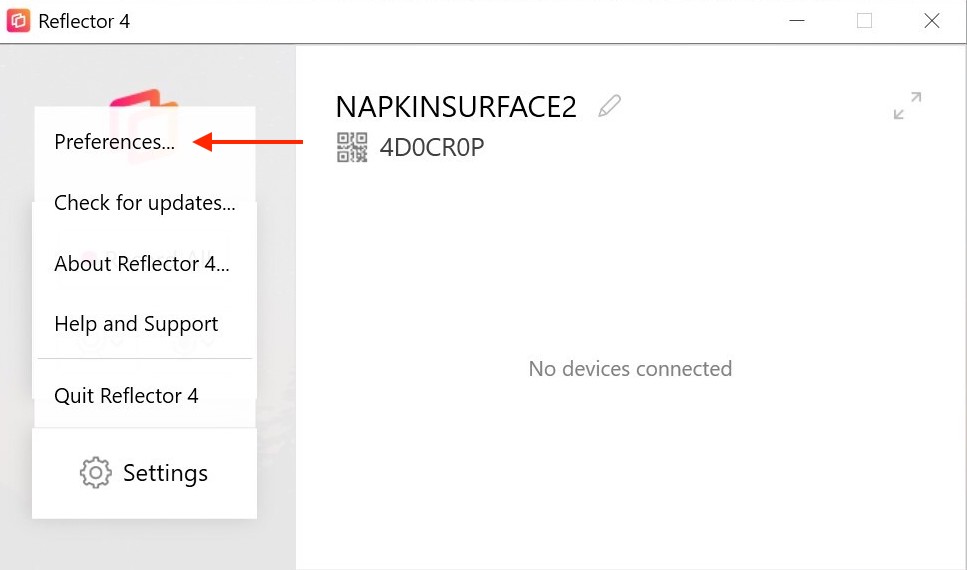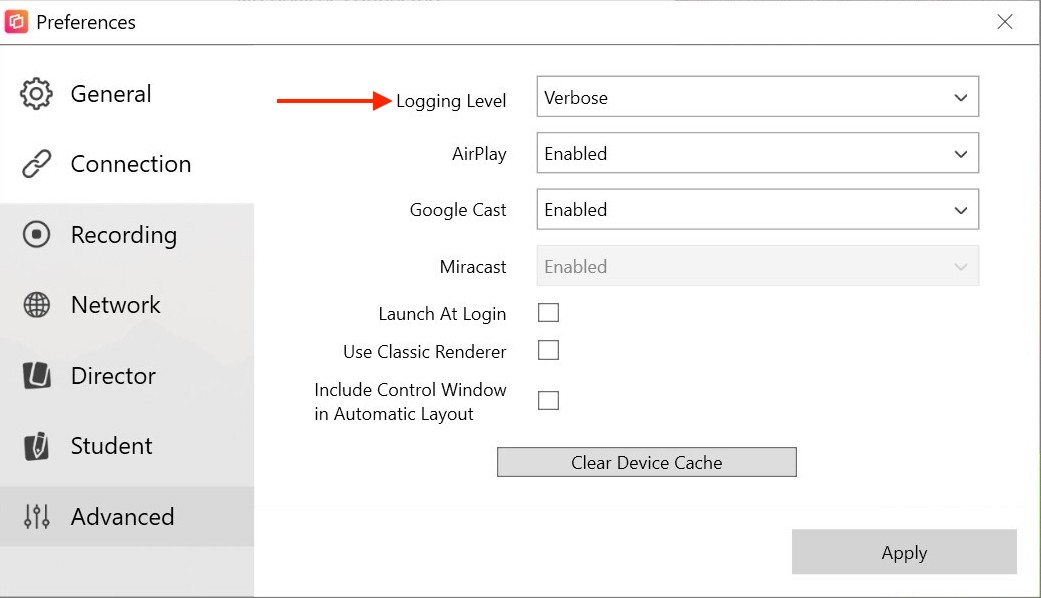 Step 4
Close Preferences, then click on the gear icon one more time
Step 5
Click "About Reflector 4"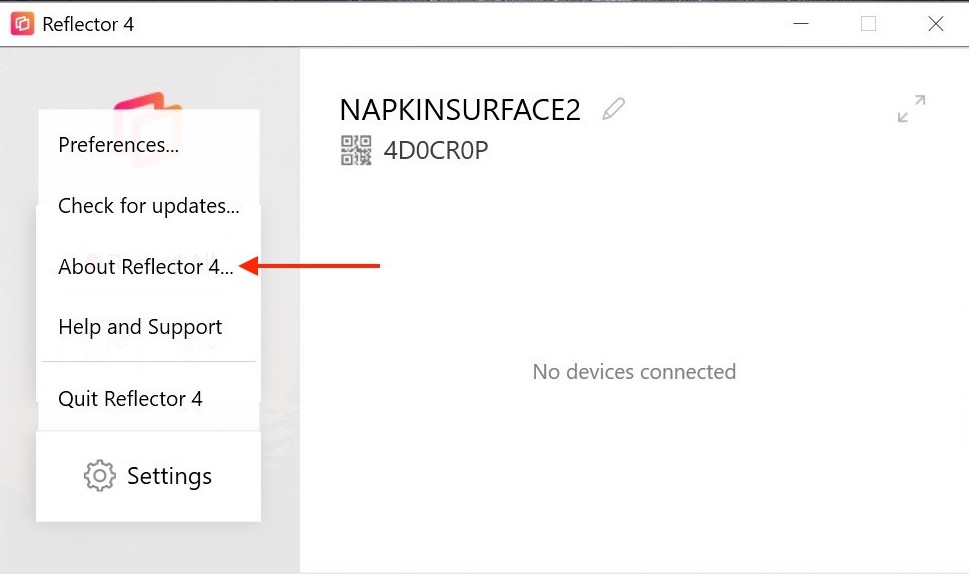 Step 6
In the About Reflector 4 menu, click "Locate Logs" and a folder will open in Explorer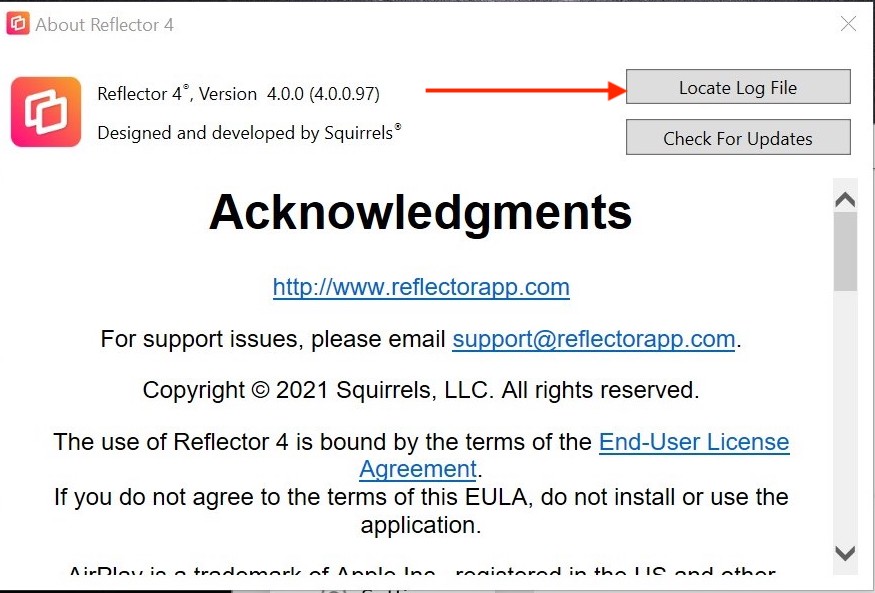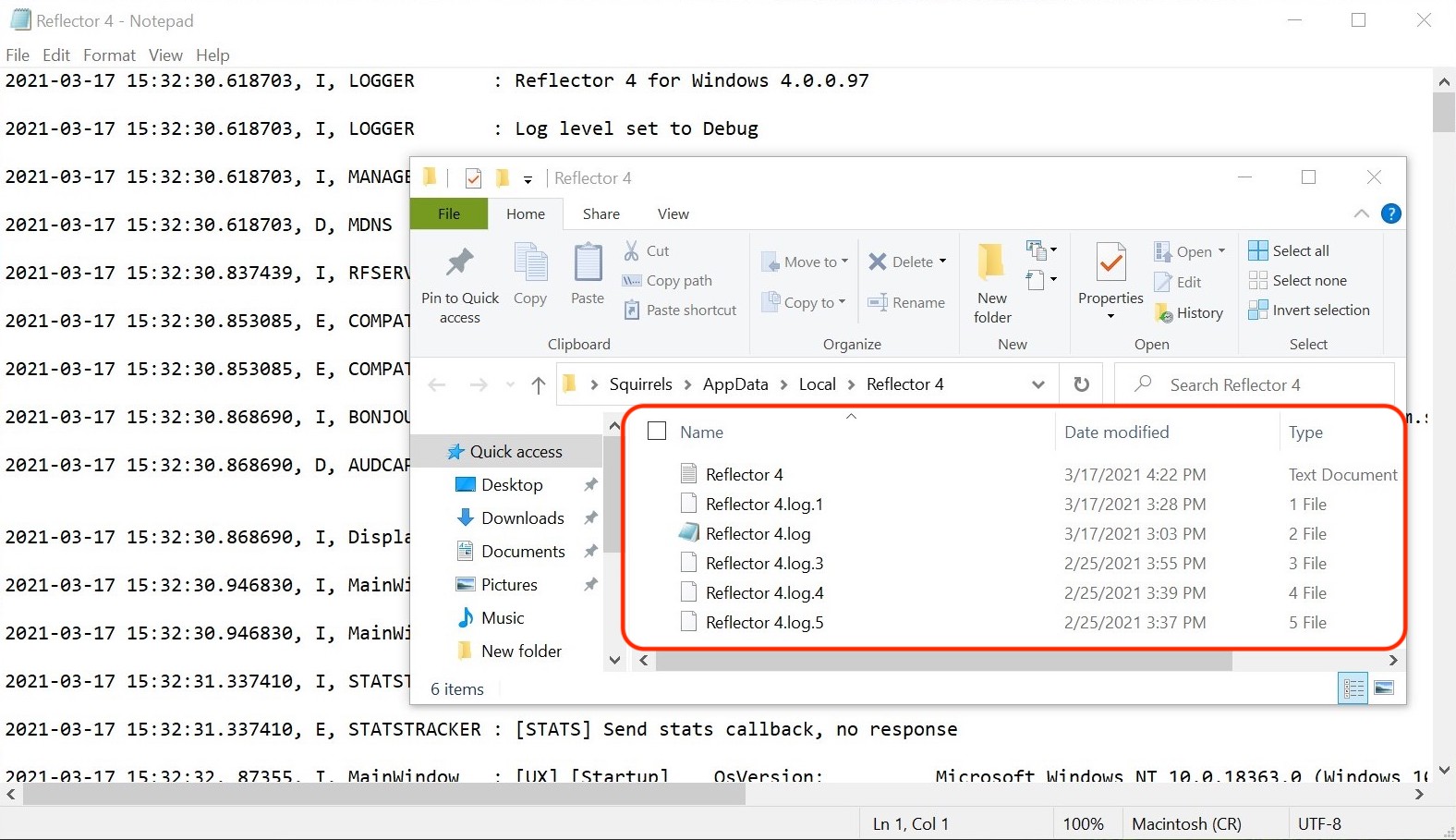 Step 7
With the folder open, attempt to reproduce the issue you're experiencing.
Once you've duplicated the issue, return to the folder that opened and send us the log files and Settings.xml file you see in the folder.
Note:
It's important that you DO NOT restart Reflector 4 if it closes. Doing this will overwrite the previous log file.