First, try enabling the Classic Renderer in the Reflector 4 menu to see if the same behavior is seen when connecting the iOS device to Reflector 4. Please open the Reflector 4 menu, click the Settings icon, then select preferences. In the Advanced section of this menu, you'll see a setting for the Classic Renderer (see screenshot below). Please enable this setting, then give Reflector 4 a reboot and try the connection again.
Note:
The Classic Renderer setting is only available in Windows OS versions of Reflector 4.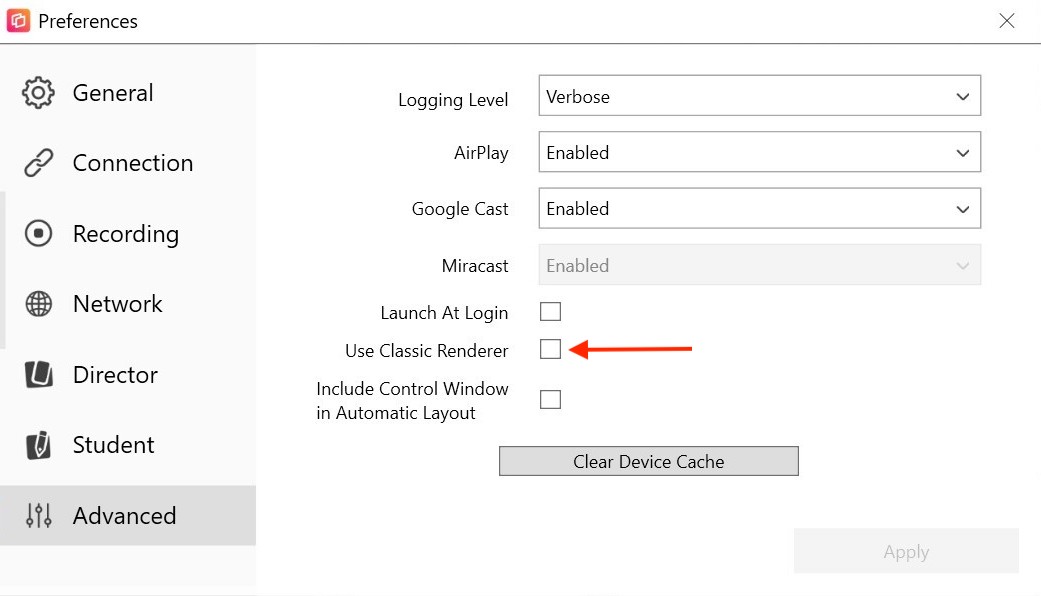 If this issue still occurs you will need to open a support ticket for further investigation. When opening a support ticket we will need to see the logs from when this is happening along with screenshots from the dxdiag tool on the PC.
Generate and send log files on Windows
Instructions for gathering dxdiag tool readout:
Please open your Start menu and type dxdiag into the Run box. This will open a diagnostic window on your computer. We will want to see the System and Display tabs from this window. Please take a screenshot of each tab and send those so that we can take a closer look at your computer. Some more details on taking a screenshot can be found here: Take a screenshot.