Here's how to access the hidden Smart View menu and bring Google Cast capabilities back to your Samsung phone or tablet. These instructions should work for the Galaxy S23, Galaxy Tab S8, Galaxy A54, Galaxy Z Fold 4, Galaxy Z Flip 4 and earlier versions of these devices running recent Android with One UI operating systems.
Step 1: Open Smart View
Open Smart View on your Samsung device by swiping down from the top of your screen to reveal the Quick Settings tray. Select the Smart View icon. Swipe down again to reveal more options if you don't see Smart View.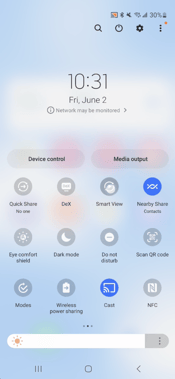 Step 2: Access Smart View settings
Tap the three-dot menu icon in the top-right corner and click "Settings."
Step 3: About Smart View
Tap the "About Smart View" option at the bottom of the settings menu.
Step 4: Repeatedly tap Smart View
Aggressively and repeatedly tap "Smart View" on the screen until an "Enter password" option appears.
Step 5: Enter password
Enter either #00sv00 or #00rtsp00 as the password. The correct password differs based on your version of Smart View.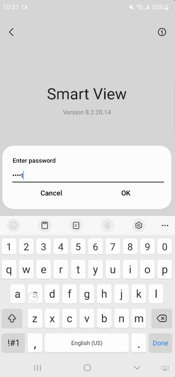 Step 6: Enable Google Cast
Switch the Google Cast toggle to the active position.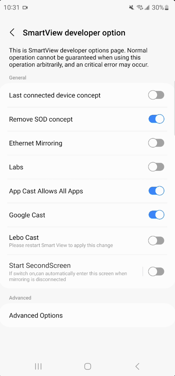 That's it! You've now enabled Google Cast in Smart View. This allows you to mirror your Samsung devices to a wider range of TVs and devices. Your Smart View is now compatible with Google Cast receivers, such as Chromecast, cast-enabled TVs and more.