Table of Contents:
Ditto Receivers
Ditto receivers are the destination devices for screen mirroring content or displaying digital signage with Ditto. They are connected to your TVs or other displays via HDMI inputs. Ditto receivers are paired to the Ditto Account Portal. Receiver management takes place via the account portal once a receiver is paired there.
Pairing Code - The code displayed in the Ditto receiver application that is used to pair the receiver to your Ditto account.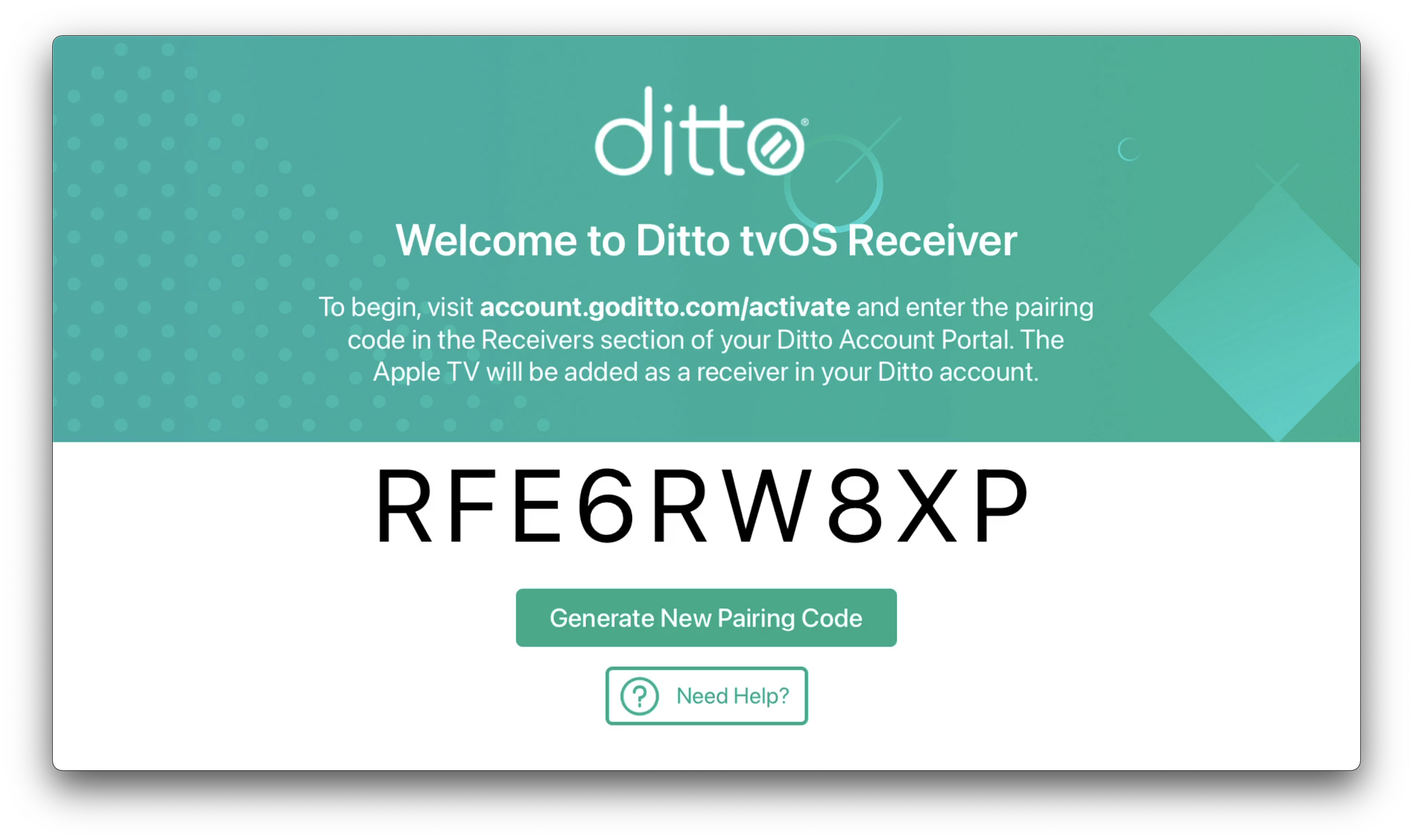 SSP - Ditto uses a proprietary streaming protocol, SSP, which serves as the foundation of our screen mirroring technology. SSP receiver features include a room code screen displayed on the receiver screen, digital signage, alerts, and various customizations.
Recommended Ditto receivers (receiver models that use SSP):
Ditto tvOS Receiver - The Ditto receiver software for Apple TV 4K and Apple TV HD
Ditto Windows Receiver - The Ditto receiver software for any compatible Windows 10/11 PC
Legacy Ditto receivers - Receivers that do not utilize SSP. Legacy receivers leverage native AirPlay and Google Cast protocols for screen mirroring connections and are limited in functionality.
Note:
Legacy receivers are limited to only basic screen mirroring capabilities. Receiver networking information must be entered into the account portal manually to pair the receiver. Only receivers that use the SSP protocol can use features such as digital signage, alerts, and customizations.
Additionally, multiple SSP receivers can be added to the same Ditto room. Only one legacy receiver can be added to a Ditto room. For more information about Ditto receivers, please click here.
Legacy Ditto receivers:
Apple TV 3, Apple TV 2
Chromecast
Reflector on macOS
Ditto Receiver comparison chart
Ditto Rooms
Ditto rooms are the spaces Ditto is used. Such spaces can include a conference room, classroom, store, lecture hall, huddle space, common area, shop, and more. Rooms are created and managed in the Ditto Account Portal.
Linking — When a Ditto room is created, Ditto receivers need to be connected, or linked, to the room.
Once a Ditto Room is created and a receiver is linked, the following features/settings will become available:
Room Code - The unique code entered into Ditto Connect to start a mirroring connection to a receiver. Room codes can be numeric or alphanumeric and are completely customizable.
Locations - Organize rooms by location. For example, a university could have Emmitt Hall, McBeal Hall, and Franklin Hall as locations.
Room Groups - Organize rooms within a location. For example, if the location is Emmitt Hall, the group of rooms could be "First Floor."
Download Room Background - Download a custom background with connection information for a room, and set it as the desktop or screensaver of the receiver.
Download Room Sign - Print a custom sign with connection information for a room. This can be displayed for end-users.


Note:
The "Download Room Background" and "Download Room Sign" functions are designed for legacy receivers. Legacy receivers do not have the ability to display a room code screen.
Locally Host apps - This allows users to optionally host Ditto apps on their own servers.
Enable Mirroring - This allows users to enable or disable screen mirroring for a Ditto room.
Enable Signage - This allows users to enable or disable digital signage for a Ditto room.
Always Show Connection Info - This displays the room code while a user is mirroring or when digital signage is running.
Enable Ditto Alerts - This allows for emergencies and other alerts to be shown for a Ditto room.
Ditto Connect
Ditto Connect is the software that captures and wirelessly sends your screen content to Ditto receivers. There are Ditto Connect applications for your devices as well as Ditto Connect for Web (accessed via the Chrome web browser).
Ditto Connect Applications
There are two versions of the Ditto Connect application: Temporary & Installable
Temporary — This is available for macOS, Windows, and Chrome OS via connect.goditto.com or a custom connect URL. A temporary download runs on the end user's computer upon each use. This is recommended when presenters are guests or when employees only need to occasionally screen mirror.
Installable — This is available for macOS, Windows, iOS, and Android. This is a permanent download of the Ditto Connect app on a user's device. A visit to connect.goditto.com is not required once a user has the Ditto Connect app installed.
Installable versions of Ditto Connect are available for:
Note:
The temporary version of Ditto Connect is only available for Mac and Windows.
Use Ditto Connect for Web to screen mirror Chrome OS devices.
Ditto Connect for Web
Chrome OS users screen mirror via Ditto Connect for Web by going to connect.goditto.com or connect-portal.goditto.com and entering the room code of the receiver to mirror the desktop.
Users that enter connect.goditto.com in a Chrome web browser are given three options to connect to Ditto receivers:
Option 1: Install - Install the Ditto Connect application to begin sharing
Option 2: Download - download and run a temporary version of the Ditto Connect application
Option 3: Continue - share your screen with this browser
Digital Signage
Digital signage allows you to display custom content on your receivers.
Items - These are signage assets that you create or upload in the Ditto Account Portal. It's the content that will be shown on your displays as digital signage.
Layouts - These are pre-designed templates that allow you to create visually appealing and engaging signage. These layouts are customizable. Upload your own image assets and edit the existing copy to make any layout meet your needs.
Lists - This is where signage items live. Signage items must belong to a list. Multiple lists can be made to display signage at differing times and locations.
Scheduling - Create a signage schedule to display signage where and when you want it.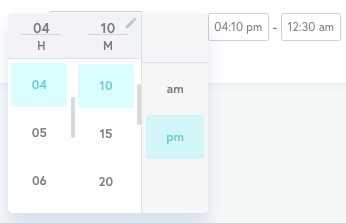 Duration - This allows you to choose the amount of time each item in a list is shown on the screen.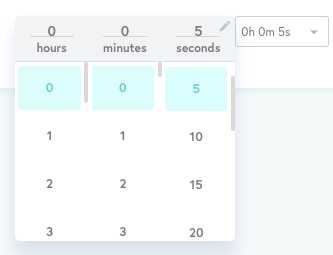 Note:
When signage items are created, the duration and schedule settings will be disabled by default.
Hide/Show - This allows signage items or entire lists to be shown or hidden on the receiver screen. Hiding an item in a signage list prevents the item from being shown without permanently removing it from a list. Hiding a list will prevent the entire list from being shown without having to unlink the list from the Ditto Room(s).




Move - This allows items to be moved from one list to another.

Duplicate - This allows items to be duplicated within a signage list.

User Roles
Admin - allows the user to have full access to all sections of the Ditto account.
User - allows the user access to all sections of the Ditto account, except the Billing section of the Ditto account. Additionally, users do not have the ability to add other users to the account.
Signage Role - enables Ditto admins to distribute digital signage creation and management capabilities without compromising account settings or security. Individuals who are added to a digital signage role only have access to digital signage in the Ditto rooms assigned to the role. They cannot access or view other Ditto Account Portal settings.
Miscellaneous
Screen mirroring - This is the process of sending a mirrored image of a desktop, device screen, or application to an intended receiver.
Full-screen mirroring - This is the process of screen mirroring the entire screen to a receiver screen.
Windowed Mode - This is only available in the Ditto Windows Receiver application. This enables users to mirror content to a window on the receiver. The window can be resized on the PC desktop.
Specific Application Mirroring - This is when only a specific application is mirrored to the receiver. This allows users to mirror without mirroring the entire desktop.
Note:
Specific application mirroring will require the application window to be open on the desktop.
Minimized applications on the desktop will not be an available option for specific application mirroring.
Subscription - A subscription is what customers pay for. A subscription is used when a receiver is linked to a room.
Cross-platform compatibility - This is the support for all major device types: Windows, macOS, iOS, iPadOS, Android, and Chrome OS.
Custom Branding - Upload custom logos and backgrounds to create a branded screen mirroring experience every time.
Onscreen Codes - These codes are displayed on the receiver as a layer of security that keeps unwanted mirroring connections away.