Note:
If you choose to manually add a Chromecast through your Ditto account portal, you will need the IP address and the MAC address of the Chromecast. This information can be found in a few different ways—either by using the Google Home app or by using the Chrome browser.
Step 1 - Gather Chromecast Network Information
Download and open the Google Home App on your iOS or Android device
Tap the name of the device you'd like to connect to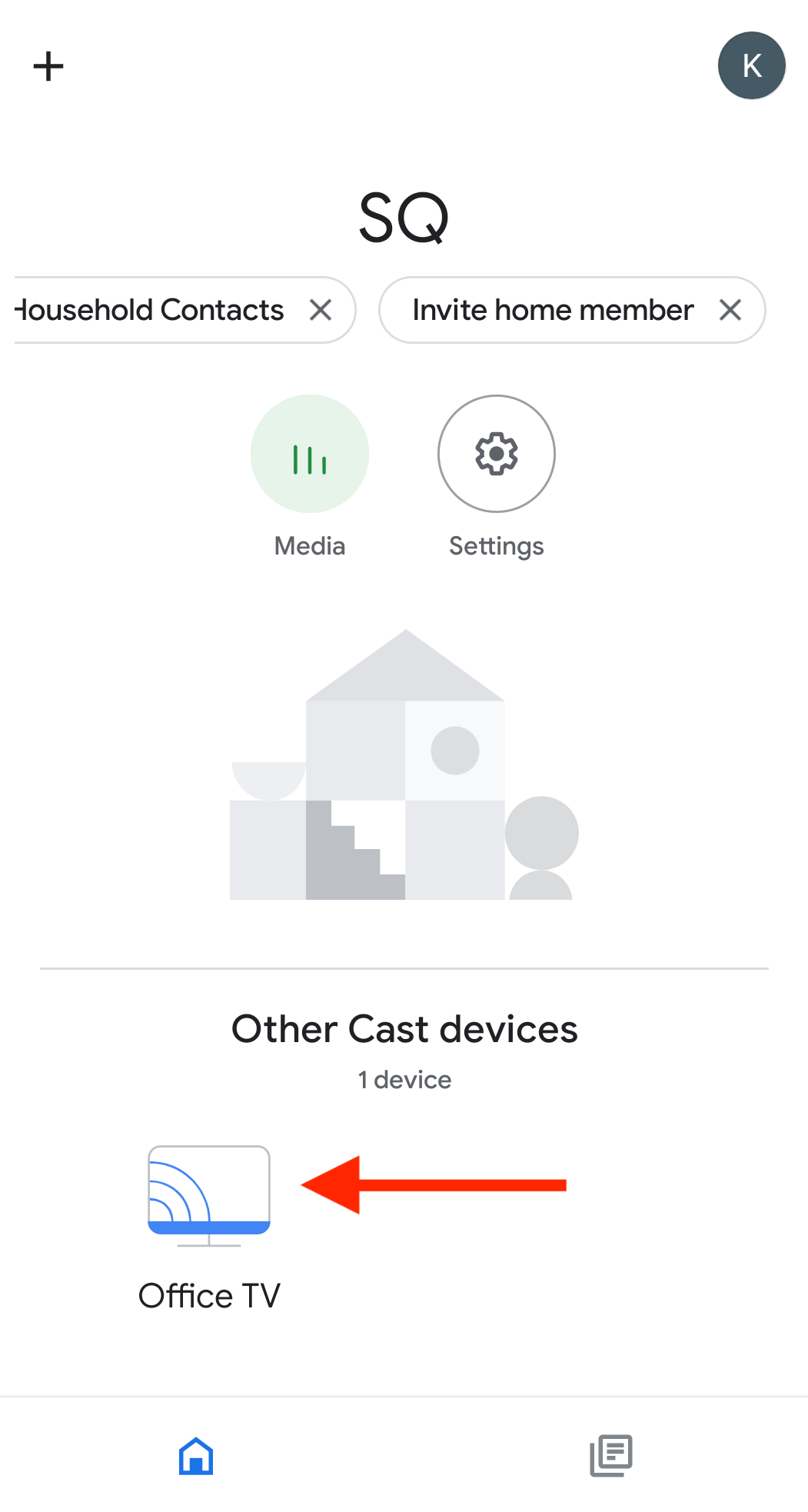 Tap the settings gear

At the bottom of the Settings page, find the IP and Mac address information


Locate network information using the Chrome browser
Open the Chrome browser.
Click the three dots in the top-right corner of the Chrome browser window.

Select Cast from the dropdown menu

Once you click the "Cast" option, a cast to window will appear as well as a new cast icon which is located next to the three dots from the previous step.

Right-click the new Cast icon and select "Manage Cast Devices."

After clicking "Manage Cast Devices," you will be taken to a Google Cast page with cast-ready devices listed. Find your device and click the settings cog in the top-right corner of the device icon.

Find the MAC and IP addresses.


Step 2
Log in to your Ditto account and navigate to the Receivers section.
Step 3
Click "New Receiver" (or "Add Your First Receiver" if you haven't added a receiver yet).
Step 4
Click on "Chromecast."
Note:
If you have previously set up a receiver in your account, you will need to click "I Don't Have a Code" first.
Step 5
Enter a name for the receiver. You can make this whatever you want, but it should be identifiable, such as "Chromecast Ultra" or "Conference Display."
Enter the network information you gathered in Step 1 and click "Pair Receiver."
Add this receiver to a room. This is how you make a room active. Learn how to set up rooms.
Note:
You may create as many receivers as you want. You are not billed until you pair a room to a receiver to create an active room.
Once you pair a receiver to a room, you're ready to connect to the room or create connection instructions for your users.